Netflix's live-action Resident Evil series is coming in July
The streaming service has confirmed the series' release date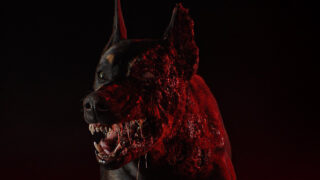 Netflix has announced that its live-action Resident Evil series will be released on July 14.
The date was announced on the official Netflix Geeked Twitter account, along with a new poster for the series.
"Evil has evolved," the message reads. "Resident Evil is coming to Netflix July 14."
This new series is different from the live action movie Resident Evil: Welcome to Raccoon City, which was released in cinemas in November 2021.
Resident Evil - Netflix teaser trailer
Instead, this is a separate live-action series produced by the same German production company, Constantin Film.
According to a Netflix synopsis released in 2020, the show will feature "the Wesker kids" as they uncover secrets inside of New Raccoon City. Albert Wesker is one of the primary antagonists in the Resident Evil games.
"When the Wesker kids move to New Raccoon City, the secrets they uncover might just be the end of everything," it says.
In December, Netflix released a very brief teaser video for the series. The short clip shows Cerberus, the iconic zombie dog from the series, walking towards the camera.
As the dog turns its head, the red lighting exposes the rotting flesh on the side of its head. This is then quickly followed by the official logo for the new series.
Netflix has produced dozens of video game adaptations over the years, most notably The Witcher, Sonic the Hedgehog, Castlevania and a CGI Resident Evil movie. It is also currently working on movies based on two Ubisoft properties: The Division and Beyond Good & Evil, as well as an Assassin's Creed series.