Netflix signs partnership to add more games
RocketRide games will help secure new titles to be available to Netflix subscribers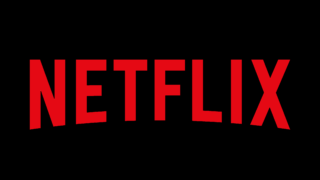 Netflix has signed a partnership with Canadian games agency RocketRide Games to help add more titles to its library of mobile games.
Netflix subscribers in numerous regions already have access to a library of mobile titles through the Android and iOS versions of the Netflix app.
Two of these games, Dominoes Cafe and Knittens, were added to the service in December via RocketRide, and now the agency plans to add more games in the coming months.
Netflix's mobile games are included as part of a Netflix subscription and contain no ads and no in-app purchases.
Players can access them by opening the Netflix mobile app and looking for the Games tab at the bottom of the screen.
This takes them to the new Games page, where they have access to a growing library of titles to download (there are 12 at the time of writing).
RocketRide Games is a Montreal-based agency which has signed 45 years over the past two years.
"Everyone at RocketRide Games is extremely proud of this new partnership with Netflix," CEO Louis Rene Auclair said in a statement.
"Having the ability to bring games to their millions of subscribers is definitely a great opportunity for RocketRide Games and for video games studios all over the world."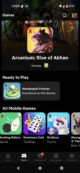 Netflix officially confirmed last July that it was expanding into video games as part of a report on its financial results for the period.
It said it was currently "in the early stages" of expanding into games, building on its earlier efforts around interactive television (like Black Mirror Bandersnatch) and its Stranger Things games.
When the mobile service was first made available to Polish subscribers in July 2021, the official Netflix Geeked Twitter account said: "It's very, very early days and we've got a lot of work to do in the months ahead, but this is the first step."