Netflix says it has 40 more game releases lined up for 2023
Including Ubisoft's Mighty Quest: Rogue Palace and a new Too Hot To Handle game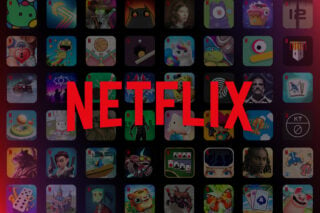 Netflix has said it's planning to release another 40 games in 2023, taking its offering to 95 by the end of the year.
The company began offering Netflix subscribers access to a library of mobile games through the Android and iOS versions of its app in late 2021.
In an update on Monday, Netflix said it currently has 16 first-party games in development and a further 70 in the works with third-party studios.
"This year we're going to continue building our portfolio — and that means new games every month," Leanne Loombe, Netflix's vice president of external games, wrote in a blog.
"Members will discover indie darlings, award-winning hits, RPGs, narrative adventures, puzzle games and everything in between, and we're working with the world's leading studios to bring you these games."
The second of three Ubisoft exclusives coming to Netflix, Mighty Quest: Rogue Palace, will be released on April 18.
Ubisoft released Valiant Hearts: Coming Home in January, and is also working with Netflix on an Assassin's Creed mobile game and an Assassin's Creed TV universe.
Netflix has also announced that a sequel to one of its most-played games, Too Hot to Handle: Love is a Game, is in development at Nanobit and planned for release later this year.
In 2024, ustwo's Monument Valley franchise is coming to Netflix, "starting with" the first two series entries, "with more to come", according to Loombe.
"And while it's still very early in development, I'm excited to share that Super Evil Megacorp (Vainglory, Catalyst Black) is working with us on an exclusive game based on an upcoming Netflix release," she added.
In an interview with GamesIndustry.biz, Loombe also commented on Netflix's plans to launch a cloud gaming service.
"We do believe cloud gaming will enable us to provide that easy access to games on any screen, and be frictionless and provide that accessibility into gaming experiences," she said.

"But we do want to be super thoughtful about how we do that and how we bring it to our members, so just like we're doing for mobile games, we will take it slowly, take it from a learning perspective, but that is definitely underway."
Filmmaker Zack Snyder recently revealed that his Netflix space movie Rebel Moon will be getting an accompanying RPG.
Related Products
Some external links on this page are affiliate links, if you click on our affiliate links and make a purchase we might receive a commission.