Netflix has acquired Oxenfree developer Night School Studio
"We'll keep making Oxenfree II", the studio's co-founder promises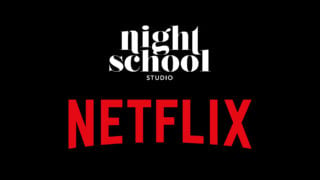 Netflix has acquired Night School Studio, the developer behind the critically-acclaimed Oxenfree.
Night School becomes the first game developer to be acquired by Netflix, which has made clear its intention to branch into video games as well as its trademark video streaming service.
In a press release on the Night School website, co-founder Sean Krankel stated that Netflix's acquisition will give the studio freedom to continue to explore narrative-driven games.
"Night School wants to stretch our narrative and design aspirations across distinctive, original games with heart," Krankel said. "Netflix gives film, TV, and now game makers an unprecedented canvas to create and deliver excellent entertainment to millions of people.
"Our explorations in narrative gameplay and Netflix's track record of supporting diverse storytellers was such a natural pairing. It felt like both teams came to this conclusion instinctively."
Oxenfree II: Lost Signals - announce trailer
Oxenfree II: Lost Signals was announced in April during a Nintendo Direct presentation, and is set for release next year on Switch, PS4, PS5 and PC. Krankel has assured fans, however, that these plans won't change as a result of the Netflix deal.
"The Netflix team has shown the utmost care for protecting our studio culture and creative vision," he explained. "We'll keep making Oxenfree II. We'll keep cooking up new game worlds.
"For now, there's a kaleidoscope of butterflies in our team's collective stomachs (apparently that's what you call a group of butterflies?). Because we truly believe we've got a chance to positively impact the way people discover, play, and share story games with each other."
The company officially confirmed in July that it was expanding into video games as part of a report on its financial results for the period.
It said it was currently "in the early stages" of expanding into games, building on its earlier efforts around interactive television (like Black Mirror Bandersnatch) and its Stranger Things games.
Games will be included in members' Netflix subscription at no additional cost, the company said, and initially it will be "primarily" focused on games for mobile devices.
The media company has already rolled out the first step of this expansion by letting Polish subscribers access two mobile games.
The games – Strangers Things 3 and Stranger Things 1984 – were previously paid releases on mobile, but now Polish Netflix subscribers can download the Android versions for free.
Netflix promises that any games downloaded as part of a Netflix membership will have no ads, no in-app purchases and will be available at no extra cost.
"It's very, very early days and we've got a lot of work to do in the months ahead, but this is the first step," a tweet by the official Netflix Geeked account said at the time.