Neo: The World Ends with You hits the Epic Games Store next week
PC version of the game confirmed for September 28 release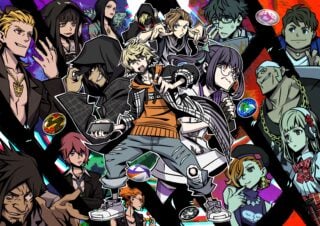 Square Enix has announced that the PC version of Neo: The World Ends with You will be released via the Epic Games Store next week.
Pre-orders are now open ahead of the game's September 28 PC release date.
The sequel to the 2007 Nintendo DS RPG The World Ends with You was first released for PS4 and Switch in July.
NEO: The World Ends with You | Final Trailer
Like the original game, Neo takes place on the streets of Shibuya, Tokyo, where players take part in the 'Reapers' Game,' a life-or-death battle for survival.
Players take on the role of Rindo as they attempt to uncover the mysteries behind the game they've been forced to take part in, according to Square Enix.
"Neo: The World Ends with You brings a re-creation of modern Shibuya to life in a unique and comic-inspired style," it said.
"Players can explore and enjoy the sights, sounds, and culture of this bustling city, fight monsters alongside their ally companions in fast-paced action battles, and complete missions as they seek to change the fate they've been handed."
Prior to Neo, the series' last release was an enhanced port for Nintendo Switch, The World Ends with You: Final Remix, which came out in 2018.