Neo Geo Pocket Color Selection Vol 1 is now available for Switch
Retro collection contains 10 titles from SNK's cult favourite handheld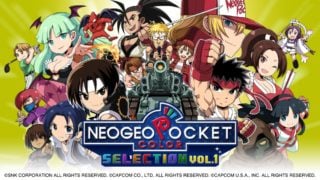 SNK has released Neo Geo Pocket Color Selection Vol 1 on the Switch eShop.
The retro compilation consists of 10 games that were released on the Neo Geo Pocket Color handheld in 1999 and 2000.
It includes six titles that are already available to buy separately on the Switch eShop for $7.99 / £7.19 each.
Each game includes 3D models of its original packaging and cartridge, which players can zoom and rotate.
Some titles also include support for two-player head-to-head play, and games that were compatible on the original Neo Geo Pocket can be played in monochrome too.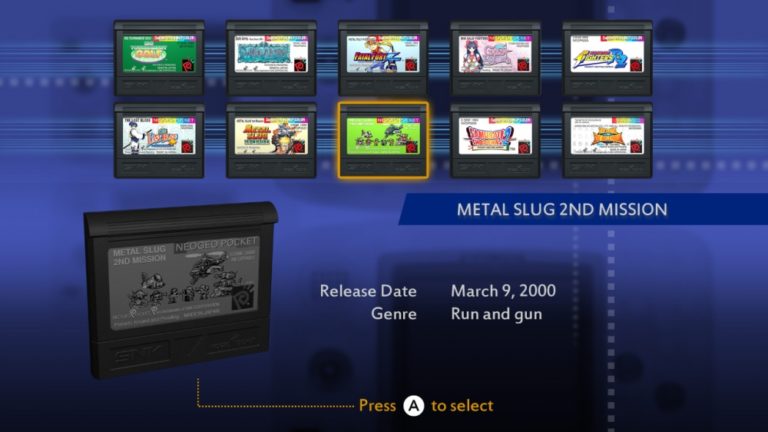 The list of games is as follows:
Dark Arms: Beast Buster
Fatal Fury: First Contact
The King of Fighters R2
The Last Blade
Metal Slug: First Mission
Metal Slug: Second Mission
Neo Turf Masters (aka Big Tournament Golf)
Samurai Shodown! 2
SNK Gals' Fighters
SNK vs Capcom: The Match of the Millennium
The Neo Geo Pocket Color was released in Japan in 1999, just a year after its black-and-white Neo Geo Pocket handheld. Although its sales were modest – it only had a 2% share of the handheld market in the US – it has since developed a cult following due to the general high quality of its games.
82 games were released for the Neo Geo Pocket Color in its short life, and only 31 of these were released in the west. Since every game in this compilation got a western release, it essentially gives players almost a third of the handheld's entire North American library.
Neo Geo Pocket Color Selection Vol 1 is available now on the Switch eShop for €39.99 / £35.99. It has yet to appear on the US eShop so its price in that region is still to be confirmed.
Related Products
Other Products
Some external links on this page are affiliate links, if you click on our affiliate links and make a purchase we might receive a commission.