Neil Druckmann explains how Naughty Dog chose its next unannounced game
"I know the fans really want Last of Us Part 3," says the studio's co-president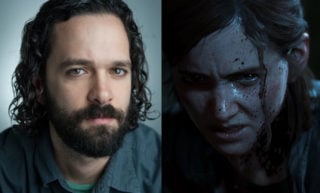 Naughty Dog co-president Neil Druckmann has explained the process the studio went through when deciding which game to develop next.
In an interview with Kinda Funny, Druckmann was asked if he felt under pressure to create another hit IP like The Last of Us or Uncharted, which Naughty Dog owner Sony could turn into a multimedia franchise and support for years to come.
Druckmann responded by saying that the studio's success has afforded it the luxury of being able to choose to work on what's it's most passionate about.
"I am very lucky that I don't have to think like that," he said. "I joined a studio that was already so successful that we could be kind of prima donnas and just do whatever we want. I know not everybody has that privilege but it's not something I take lightly.
"So at the end of every project, we purposefully explore several different projects. Some of them might be a sequel and then a bunch of new ideas, and then we really feel like, 'where do our passions lie?' Because that's the fire that has to sustain for years to come.
"And if you pick the wrong project and then you burn out from that idea because you weren't that passionate about it, two years into a four year project, you're fucked. That's how you, I think, make mediocre anything – if you lose your excitement from it."
Druckmann wasn't willing to divulge if the studio has chosen to work on The Last of Us Part 3 or something else.
"I know the fans really want Last of Us Part 3," he said. "I hear about it all of the time and all I can say is that look, we're already into our next project, so the decision has already been made. I can't say what it is, but that's the process we went through, that there was a lot of consideration of different things, and we picked the thing we were most excited for."
The Last of Us series has sold over 37 million copies since its debut in 2013 and is currently in the spotlight thanks to the success of an HBO TV adaptation. The finale of the show's debut season premiered on Sunday and drew a record high of 8.2 million viewers, according to HBO.
Druckmann recently told BuzzFeed that Naughty Dog had moved on from the Uncharted series and could do the same with The Last of Us, should it decide not to proceed with a third mainline series entry.
Despite the franchise's commercial and critical success, Druckmann said Sony wouldn't pressure the company into continuing the story of Ellie and Abby that was told in 2020's Last of Us Part 2.
"They have supported us every step of the way to follow our passions — meaning that just because something is successful, people think there's all this pressure and we have to make a sequel. That's not the case," he said.
"For us, Uncharted was insanely successful — Uncharted 4 was one of our best selling games — and we're able to put our final brushstroke on that story and say that we're done. We're moving on.
"Likewise, with The Last of Us, it's up to us whether we want to continue it or not."
Naughty Dog is also developing a standalone Last of Us multiplayer game, which will include its own story and a new cast of characters.
Druckmann told Kinda Funny on Monday: "The Last of Us multiplayer game is our next big title. You'll hear much more about it later this year and I'm stoked for it.
"That one's an interesting experience for me personally because it's the first Last of Us game that I'm not the primary writer, I'm not the director, so I get to see it more from the side and play more of a producer role and more of a mentor role, and that to me is really exciting, and what the team has put together is so cool."
Related Products
God of War Ragnarök (PS5)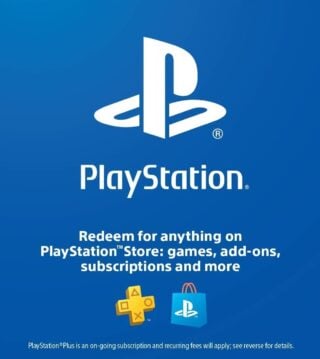 PlayStation Store Gift Card ($50/£50)

$50
Other Products
Some external links on this page are affiliate links, if you click on our affiliate links and make a purchase we might receive a commission.