Naughty Dog says it's 'moved on' from Uncharted and could do the same with The Last of Us
Studio co-president Neil Druckmann says Sony wouldn't pressure it into making Last of Us Part 3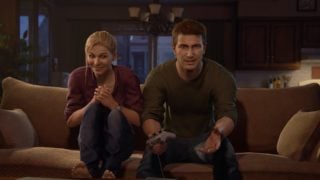 Naughty Dog co-president Neil Druckmann has said the studio has 'moved on' from the Uncharted series and could do the same with The Last of Us, should it decide not to proceed with a third mainline series entry.
The Last of Us series has sold over 37 million copies since its debut in 2013 and is currently in the spotlight thanks to the successful launch of an HBO TV adaptation this month.
Naughty Dog is also developing a standalone Last of Us multiplayer game, which will include its own story and a new cast of characters.
Despite the franchise's commercial and critical success, Druckmann has claimed that Naughty Dog's parent company Sony wouldn't pressure the company into continuing the story of Ellie and Abby that was told in 2020's Last of Us Part 2.
He told BuzzFeed that if the studio can come up with a compelling story for Part 3 and is passionate about the project, it will make it. If not, it might decide to move on from the series, like it has chosen to do with its other blockbuster franchise, Uncharted.
"I know there's a bunch of people wondering about The Last of Us Part 3 and whether that will be a thing or not," he said. "All I could say is, at Naughty Dog we're very, very privileged that our publisher is Sony — which means Sony funds our games, supports us, and we're owned by Sony.
"They have supported us every step of the way to follow our passions — meaning that just because something is successful, people think there's all this pressure and we have to make a sequel. That's not the case.
"For us, Uncharted was insanely successful — Uncharted 4 was one of our best selling games — and we're able to put our final brushstroke on that story and say that we're done. We're moving on.
"Likewise, with The Last of Us, it's up to us whether we want to continue it or not," he said.
"Our process is the same thing we did when we did Part 2, which is if we can come up with a compelling story that has this universal message and statement about love — just like the first and second game did — then we will tell that story. If we can't come up with something, we have a very strong ending with Part 2 and that will be the end."
Druckmann said in April 2021 that a story outline had been written for a potential third game in the series, but that it wasn't currently being developed.
In a recent interview with The Hollywood Reporter, Druckmann – who also co-produced and co-wrote the HBO show – hinted that a potential second season of the TV series would cover The Last of Us Part 2, and that Naughty Dog might have plans for a third entry in the series. "I think there's more story to tell," he said.
Naughty Dog recently released the second piece of concept art for its standalone Last of Us multiplayer game and said it plans to reveal more about the project later this year.
Druckmann told BuzzFeed: "We've been pretty open that the next Last of Us game is going to be this multiplayer experience, where you'll be able to enter the world of The Last of Us with your friend and get to experience the tension and the brutality of that world — and a brand new story and cast of characters that live in another city that we haven't seen yet in the world of The Last of Us. This is going to be another chapter in the universe of The Last of Us."
Naughty Dog developed Uncharted: Drake's Fortune (2007), Uncharted: Among Thieves (2009), Uncharted: Drake's Deception (2011), Uncharted 4: A Thief's End (2016) and its standalone expansion Uncharted: The Lost Legacy (2017).
It also handled the PS5 version of Uncharted: Legacy of Thieves Collection, which was released in 2021 and included remasters of Uncharted 4 and The Lost Legacy.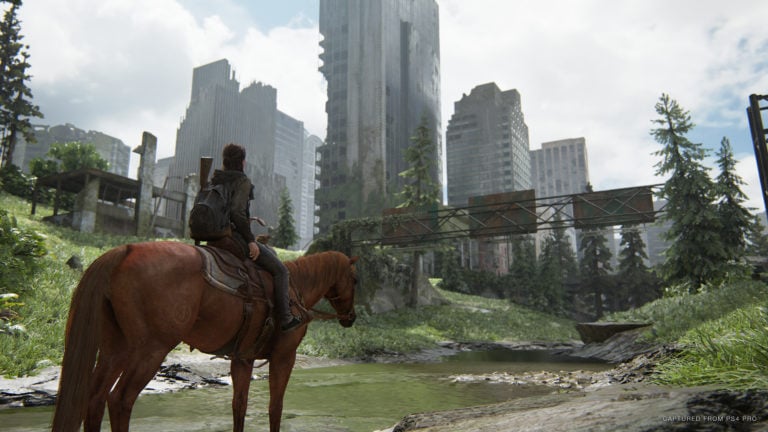 While Druckmann claims Naughty Dog has moved on from the series, last April a recruiter at the studio seemingly hinted that Sony could be planning future Uncharted releases.
Announcing that she'd joined Naughty Dog, Christina-Marie Drake McBrearty said it was special "to be building future teams for not only new titles but for the legacy of Uncharted".
A job listing late last year also said that a new internal development team at Sony was co-developing a game with Naughty Dog based on "a beloved franchise".
Other Sony-owned studios have previously developed Uncharted spin-offs or remasters, including Bend Studio (Uncharted: Golden Abyss) and Bluepoint Games (Uncharted: The Nathan Drake Collection).
Related Products
God of War Ragnarök (PS5)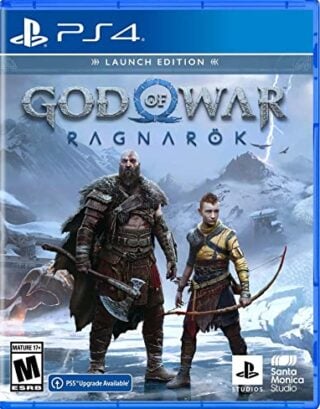 God of War Ragnarök (PS4)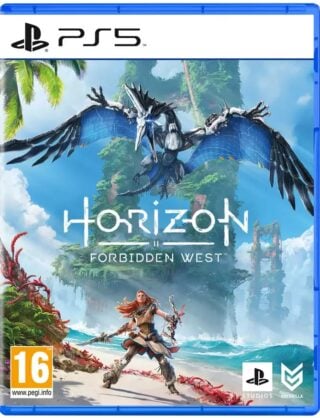 Horizon Forbidden West (PS5)
Other Products
Some external links on this page are affiliate links, if you click on our affiliate links and make a purchase we might receive a commission.