Mutant Year Zero: Road to Eden is the latest free Epic Games Store title
It can be claimed free of charge for 24 hours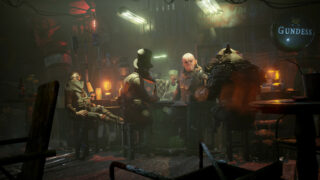 Mutant Year Zero: Road to Eden is currently free to download from the Epic Games Store.
Developer The Bearded Ladies, a team which includes former Hitman leads and the designer of Payday, bills is as "a tactical adventure game combining the turn-based combat of XCOM with story, exploration, stealth, and strategy".
Mutant Year Zero: Road to Eden is the seventh title to be included in the Epic Games Store's '15 Days of Free Games' campaign.
Mutant Year Zero: Road to Eden - Launch Trailer
The game will only be available free of charge for 24 hours until 8am PT / 11am ET / 4pm GMT on Thursday, December 23.
A free title is being give away every day until December 30 as part of the Epic Games Store's '15 Days of Free Games' promotion.
Titles given away previously include Shenmue 3, Neon Abyss, Remnant: From the Ashes, The Vanishing of Ethan Carter, Loop Hero and Second Extinction.
As well as its daily free games, the Epic Games Store is running an 'Epic Voucher' promotion which gives players endless $10 / £10 discounts on eligible game purchases.
All users with an Epic Games Store account have been automatically granted a coupon for $10 / £10 (or the equivalent currency in other regions).
This entitles them to $10 / £10 off any full game that costs at least $14.99 / £13.99 once any sale discounts have already been applied.
The twist is that the voucher is applied to every game in a user's shopping cart when they check out.
This means if you have three eligible games in your cart you get $30 / £30 off, and if you have seven games in your basket you get $70 / £70 off.
Once the transaction is made, users will then get another $10 / £10 voucher, which means they can repeat the process.