MultiVersus studio shares more information on how Gizmo will play
The Gremlins character will arrive on Thursday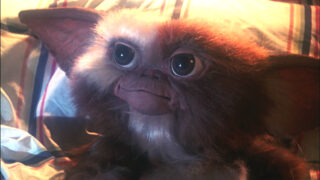 MultiVersus studio Player First Games has shed some light on how Gremlins character Gizmo will play when he's added to the game on Thursday.
According to a post on the game's official Twitter account, Gizmo will be a support character who specialises in helping his partner during a fight.
Gizmo is armed with his bow from Gremlins 2, which allows him to charge and fire arrow projectiles. If one is fully charged, the arrow will ignite,
He also has a move called Song of the Mogwai, which spawns musical note projectiles and damages nearby enemies.
His key technique, however, is his Gizmo A-Go-Go move, which sees him jumping onto his partner and clinging to their back.
When asked by a Twitter follower exactly what this accomplishes, the studio replied that it has numerous benefits.
Gizmo "cleanses allies", according to the account, which means he removes any debuffs that character has. While on their back he can also continue to sing and use his bow, and will also take a percentage of the damage his partner takes.
Gizmo's song notes also 'silence' enemies and give a buff to allies, though it's not clear yet how exactly this will play out in the game.
Gizmo was supposed to be added to the game on Tuesday, but this was delayed to Thursday, September 8, with Player First Games saying it needed "a few more days to coerce him out of his box".
He'll later be joined by Gremlins antagonist Stripe, DC antihero Black Adam and Rick from Rick & Morty, all of whom have been confirmed for release during the game's first season.
Player First Games has also confirmed that the game will be getting a 'Classic Arcade mode' and a 'new Ranked mode' at some point during the course of the season, which ends in November.
Publisher Warner Bros Games stated that MultiVersus surpassed 20 million players in its first month.
---
MultiVersus Guides
MultiVersus characters | MultiVersus tier list | MultiVersus Guide | MultiVersus unlockables guide | Finn MultiVersus guide | Garnet MultiVersus guide | Iron Giant MultiVersus guide | LeBron James MultiVersus guide | Reindog MultiVersus guide | Superman MultiVersus guide| MultiVersus Gizmo guide
---
Related Products
Other Products
Some external links on this page are affiliate links, if you click on our affiliate links and make a purchase we might receive a commission.