MultiVersus Season 1's new release date has been confirmed
Morty will arrive a week after the season starts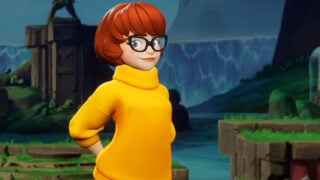 MultiVersus Season 1 will start next week, developer Player First Games has confirmed.
In a statement on the official MultiVersus Twitter account, the studio said: "We're excited to announce Season 1 will begin on August 15 with a brand-new Battle Pass for you to earn in-game rewards!"
Season 1 was supposed to start on August 9, alongside the game's next character, Morty from Rick and Morty, but it was then announced that both had been delayed.
Morty will now not be added on the same day Season 1 starts, and will instead arrive the following week on August 23.
The studio also added that Season1 will continue to get new content as it progresses, rather than receiving everything on the first day.
"Everything we are bringing to you in Season 1 will not drop on the same day," it explained. "New modes and content will be spread through the life of the Season. We'll continue to share dates on all the fun things to come!"
As well as Morty, the studio has already confirmed that Rick from Rick and Morty will also be arriving later on during the season.
It also shared a Season 1 'snapshot' last week, revealing that a "classic Arcade mode" and a "new Ranked mode" will be added at some point during Season 1.
MultiVersus game director Tony Huynh recently confirmed that the MultiVersus Season 1 Battle Pass will include 50 tiers and will cost in the region of $10 / £8.
The current Preseason Battle Pass – which was only due to run for two weeks until Season 1 was delayed – includes 15 tiers of character skins, profile icons, XP, coins, and other cosmetics.
Like many Battle Passes in other games, it includes a free option with earnable rewards available to all players, and a paid premium version offering access to different 'exclusive' cosmetics (though Warner Bros Games has suggested there "may be opportunities" to unlock them through other means in the future).
---
MultiVersus Guides
MultiVersus characters | MultiVersus tier list | MultiVersus Guide | MultiVersus unlockables guide | Finn MultiVersus guide | Garnet MultiVersus guide | Iron Giant MultiVersus guide | LeBron James MultiVersus guide | Reindog MultiVersus guide | Superman MultiVersus guide| MultiVersus Gizmo guide
---