Fans have reacted negatively to Ms Pac-Man's removal in Pac-Man World remake
The upcoming Pac-Man World Re-Pac replaces her with Pac-Mom as legal disputes continue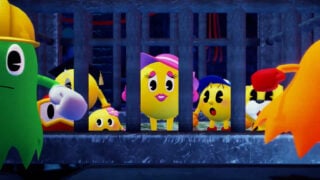 Fans have been reacting negatively to the removal of Ms Pac-Man from the upcoming remake of Pac-Man World.
Bandai Namco announced on Tuesday that it was working on Pac-Man World Re-Pac, a modernised version of the 1999 PlayStation platformer.
The original game had Pac-Man travelling through six worlds in an attempt to rescue six other characters, including Ms Pac-Man.
However, the announce trailer for Re-Pac shows that Ms Pac-Man has been replaced with the new, recently introduced 'Pac-Mom' character.
The substitution is a result of Bandai Namco's attempt to keep Ms Pac-Man out of its games until it resolves an ongoing dispute over rights to the character's royalties.
Ms Pac-Man has always had issues regarding royalties – the character isn't an official Namco creation, and was instead created by Midway (who had been given the rights to produce Pac-Man products in North America) and a group of US  programmers at the General Computer Corporation (GCC).
As a result, any time Ms Pac-Man has appeared in Bandai Namco products, GCC is reportedly owed royalties.
The situation was exacerbated further complicated in 2019 when AtGames, a company that specialises in mini retro consoles and handhelds, released a Ms Pac-Man mini arcade cabinet, despite Bandai Namco claiming it never gave permission to do so.
Bandai Namco sued AtGames, who one week later did a deal with GCC to acquire the Ms Pac-Man royalties interest allegedly owed to it.
Since then, Bandai Namco has seemingly made efforts to ensure that Ms Pac-Man doesn't appear in any of its games, so as to avoid further complicating the royalties dispute.
Following the trailer's release, a number of fans have been lamenting the removal of one of the series' most iconic characters.
"I'm all for creators getting the credit and money they deserve but the situation with Ms Pac-Man is complicated and messed up," said Twitter user @StupidMarioFan1. "It's led to Namco simply avoiding any use of the character whenever possible. There needs to be a new deal that leads to the character being used again."
"While I'm sure the Pac-Man World remake is going to be good I can't help but get annoyed by the Namco and AtGames situation regarding the use of Ms Pac-Man," said @BlueSquid_Bruh. "Is it really that hard to use a beloved character or are we going to be stuck with Pac-Mom?"
Other fans noted that despite the removal of the character, the Ms Pac-Man theme music can still be heard in the trailer, suggesting Bandai Namco will still be keeping the soundtrack intact.
This is the second time Ms Pac-Man has been removed from one of her previous roles.
Pac-Man Museum+, which was released last month, is a compilation featuring 14 Pac-Man arcade and console games, but despite being one of the most iconic titles in the series Ms Pac-Man isn't one of them.
Her sprite has also been removed from the compilation's version of Pac-Land, replaced by Bandai Namco's new Pac-Mom character.
Related Products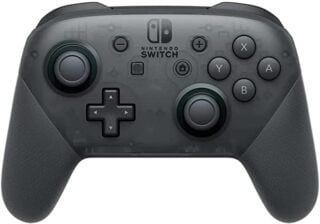 Nintendo Switch Wireless Pro Controller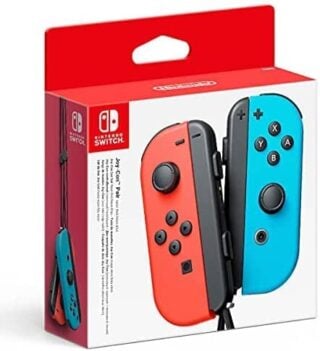 Nintendo Switch Joy-Con Pair
Pokémon Scarlet and Violet Dual Pack
Other Products
Some external links on this page are affiliate links, if you click on our affiliate links and make a purchase we might receive a commission.