More than half of Death Stranding's team defected from Konami
Credits also reveal Insomniac, Bend and Guerrilla 'supported' development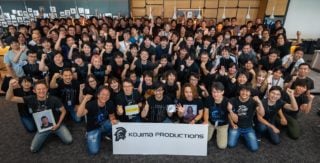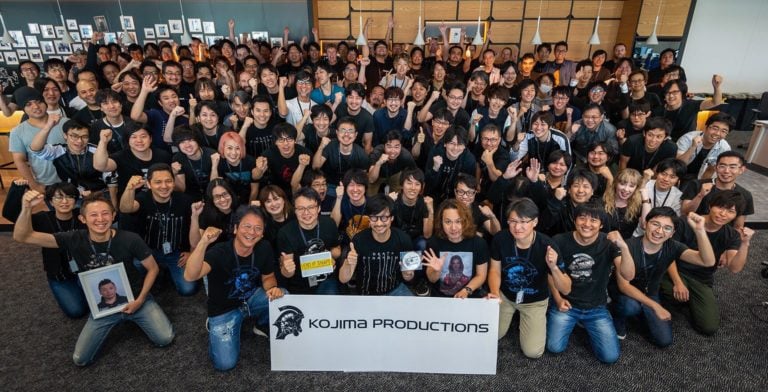 Update 07/11: This article has been updated to include Death Stranding's three producers.
More than half of Death Stranding's development team is made up of former Metal Gear staff who followed Hideo Kojima to the new Kojima Productions, analysis of the game's credits reveals.
Of the some 120 core developers who worked on the game at Kojima Productions, 67 worked at Kojima's former Konami studio – and 62 worked on Metal Gear Solid V: The Phantom Pain.
The new Kojima Productions' president, Shinji Hirano, was also previously a Konami executive and division president.
[UPDATE: Hideo Kojima has suggested that American reviewers may have found Death Stranding difficult to understand compared to critics in other regions.]
Virtually all of Death Stranding's lead design and art positions came from former Metal Gear staff, with most newcomers working in programming positions.
A core team of around 250 people worked on Metal Gear Solid V: The Phantom Pain.
Hideo Kojima left Konami under difficult circumstances in 2015, after he was reportedly ordered to spend the final six months of his employment working alone on a different floor from his team.
The publisher eventually disbanded Kojima Productions, but Kojima later reformed the studio as an independent company to work on Death Stranding.
The new studio has up until now been funded by Sony Interactive Entertainment.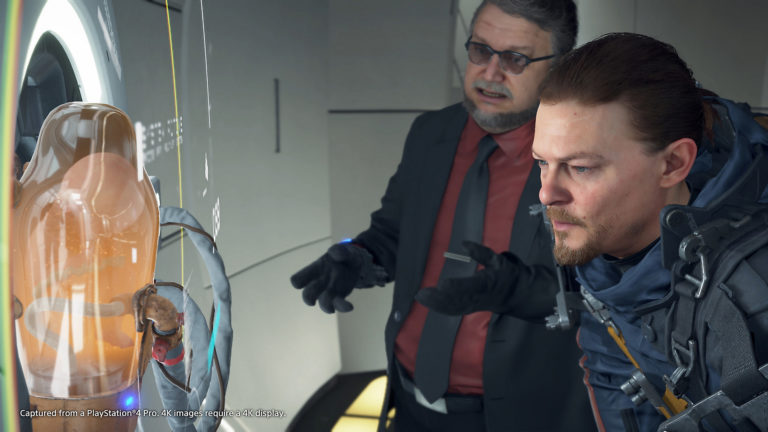 More than 70 Guerrilla Games developers worked on Death Stranding, the game's credits reveal, as well as a various motion capture and CGI support studios.
More than 40 Guerrilla engineers worked on the game, including Horizon Zero Dawn's lead game programmer (Tommy De Roos), lead programmer (Frank Compagner) and technical director (Michiel van der Leeuw).
Horizon's art director (Jan-Bart Van Beek), lead environment artist (Kim Van Heest) and technical art director (Maarten van der Gaag) also worked on Death Stranding.
Horizon's senior quest designer, James Kneuper, is even credited for "guest design" on the Kojima title.
The Death Stranding credits also mention first-party Sony studios Insomniac (Spider-Man) and Bend (Days Gone) as "support partners", however unlike Guerrilla no actual personnel are listed. Bend added Death Stranding items to Days Gone to celebrate its release.
Death Stranding released on Friday, November 8. It's available to buy now from retailers including Best Buy, Walmart, ShopTo and Game.
VGC's Death Stranding review was published ahead of release.
Hideo Kojima has said he expected a mixed reaction to Death Stranding because of its unique design.
A PC version of Death Stranding will release in Summer 2020. Publisher 505 has confirmed that Death Stranding PC will release for both Steam and Epic Games Store.
---
Death Stranding Kojima Productions credits
(Former Metal Gear staff in bold)
Writers
Hideo Kojima
Kenji Yano
Shuyou Murata 
Concept art
Yoji Shinkawa 
Chihoko Uchiyama 
Toshiki Suda 
Takayuki Yanase
Lead level designers
Hiroaki Yoshiike 
Satoshi Matsuno 
Lead scripter
Mokuto Yamamoto 
Level designers
Satoshi Matsuno
Makuto Yamamoto
Ziang Tan
Masaki Saito
Tatsumi Bannai
Hajime Antoine Umemura
Daisuke Suganuma
Takashi Okamoto
Shota Nakano
Masanori Yasuda
Game balance designer
Daizaburo Nakamura
Technical art director
Hideki Sasaki
Lead environment artist
Takayuki Uchida
Environment artists
Shinichi Matsuda
Shota Kurokawa
Tsuyoshi Yakata
Mamoru Okada
Soichiro Hashii
Naoya Shioji
Chonnipa Nilusol
Lead character artist
Ryohei Oguma
Character artists
Takeya Inoguchi
Hironobu Matsui
Shingo Yuri
Aya Hotani
Masahiro Nose
Atsushi Kato
James Williamson
Lead mechanical artist
Yoshikazu Hara
Mechanical artists
Tatsuya Seko
Eric Kim
Keisuke Isomura
Lead animator
Masaaki Kawata
Animators
Kazuo Maruo
Ayumu Fujita
James Mariejeanne
Masaaki Wanifuchi
Gabriele Coen
Yoshihiro Okada
Lead cinematic artist
Shota Hirasawa
Cinematic artists
Yasuhiro Kawakami
Tomotaro Yasui
Ryo Nakamura
Hiromi Kishi
Yuta Toshima
Lead VFX artist
Yasuhiro Ikoma
VFX artists
Soojin Kim
Yusuke Higa
Hiromichi Hayashi
Dai Sasaki
Yu Kagawa
Lead lighting artist
Akira Inamura
Lighting artists
Shunichiro Watanabe
Kenichiro Nishida
Lead UI artist
Tsutomu Hashiguchi
UI artists
Casey Tsuyoshi Matsumoto
Hirotaka Kinoshita
Ryotaro Nakano
Technical director
Akio Sakamoto
Lead game programmers
Makoto Sonoyama
Kunio Takabe
Takehiro Nomura
Game programmers
Kenichi Muraoka
Toshimitsu Michikami
Jiaoi Zou
Takehiro Tachikawa
Fabian Lorenzo Baytion Dayrit
Duosheno Yu
Takashi Wagatsuma
Eric Johnson
Kenichi Fukuda
Lead game system programmer
Masao Tomosawa
Game system programmer
Taku Endo
Lead UI programmer
Makoto Abe
UI programmers
Yusuke Takano
Yuki Sato
Motonori Ninomiya
Yuma Imura
Lead system programmers
Fumito Miyauchi
Norihito Hatakeda
System programmers
Katsunori Yoshimatsu
Tatsuma Sato
Hidehisa Harada
Lead graphics programmer
Takaaki Ishikawa
Graphics programmers
Hiroki Tajima
Kohei Ishiyama
Jianxiong Hu
Lead VFX programmer
Yuta Hoshino
Lead animation programmer
Yusuke Nishida
Animation programmer
Nozomu Takeuchi
Lead network programmer
Masayuki Kobayashi
Lead sound programmer
Kotaro Mori
Sound programmer
Daizaburo Nakamura
Lead tools programmer
Hiroaki Arai
Tools programmers
Shuhei Tsuruoka
Yuto Arita
Technical artist
Yuki Isozaki
Audio director
Technical sound designer
Hiroyuki Nakayama
Sound design
Nick Van Kleef
Peter Wayne
Minoru Tsuchinashi
Producers
Kenichiro Imaizumi
James Vance
Ken Mendoza