Months after launch, Epic admits Fornite's Imposters is 'inspired by Among Us'
Among Us developers previously criticised Epic for seemingly plagiarising its game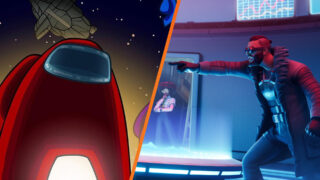 Epic has acknowledged that its new Fortnite mode Imposters is inspired by Innersloth's Among Us, after the developer accused it of plagiarism.
The Impostors mode, which was announced and launched back in August, immediately gained attention for using many ideas previously seen in Among Us, including players performing tasks and calling meetings to debate who the 'imposter' players are.
Several members of the Among Us development team called out the similarities between Epic's mode and their game, with one programmer claiming he was offended by the similarities.
Now, months after Fornite's Imposters mode launched, Epic has publicly acknowledged that it was influenced by Innersloth's game.
In a blog post detailing Fornite's 18.2 update, Epic wrote: "v18.20 brings improvements to Impostors, the game mode inspired by Among Us from Innersloth!" There's seemingly still no reference to Among Us within the actual Fortnite game.
In August, Among Us programmer Gary Porter took to Twitter to point out the similarities between the Impostors mode's map and The Skeld, the original Among Us map.
"It's okay though," he added sarcastically, "they flipped Electrical and Medbay and connected Security to Cafeteria.
"I wasn't even around for the development of Skeld and I'm still kind of offended. Anyway that's my piece on the whole thing."
Among Us community director Victoria Tran also expressed her disappointment, tweeting: "It would've been really, really to collab[orate], haha. Just sad indie hours [right now].
"Like, game mechanics fine, those shouldn't be gatekept, but at the very least even different themes or terminology makes things more interesting?"
She added that "it hits so weirdly personal because it feels exactly like being a woman/POC in tech. It feels like a powerless 'lol what's the point anymore' of making our own stories/content."
This is not the first time Fortnite has been accused of borrowing ideas. The developers of the game's hugely successful Battle Royale mode have openly stated that the team took inspiration from other battle royale games, in particular PlayerUnknown's Battlegrounds.
"We love Battle Royale games like PUBG and thought Fortnite would make a great foundation for our own version," creative director Donald Mustard told PC Gamer back in 2017 shortly before the mode launched.
Related Products
Other Products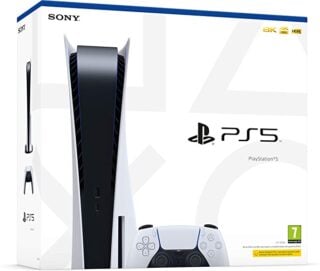 PlayStation 5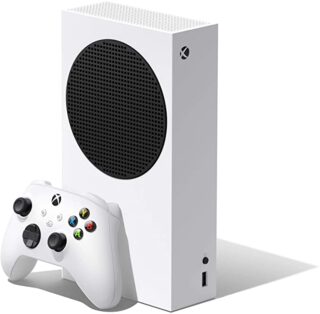 Xbox Series S
Some external links on this page are affiliate links, if you click on our affiliate links and make a purchase we might receive a commission.