Months after facing closure, UK's Videogame Museum will reopen this weekend
Sheffield-based attraction raised £200,000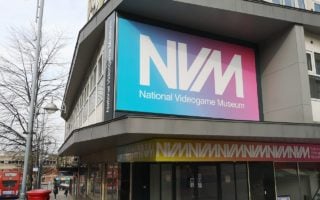 The UK's National Videogame Museum will reopen to the public this weekend, four months after calling for help over fears it could close.
In March the Sheffield-based attraction – the UK's only museum dedicated to video games – had feared it could be forced to close permanently due to the coronavirus pandemic.
However, following a successful crowdfunding campaign which raised some £200,000 from over 700 supporters, the NVM announced on Wednesday that it will be reopening to the public from this Saturday, August 22.
"After having had a successful trial opening last weekend, we are super excited to be welcoming you back," it wrote on Twitter. "We CAN'T WAIT to see you all again."
The Museum will be implementing a number of new safety procedures upon its reopening, it said, including a new cleaning regime, redesigned galleries and requiring pre-booking to attend.
The National Videogame Museum houses almost 100 playable exhibits, a large collection of video game heritage objects, and hosts school workshops and family events designed to educate and inspire the next generation of players and creators.
It's run by charity the BGI and attracted some 40,000 visitors in 2019.
Rick Gibson, CEO of the BGI, said in a prepared statement: "This has been an extraordinarily difficult time for our new charity. We have been buoyed by the support from the public and games companies but we are a long way from out of the woods.
"We really don't know how our community will react or whether they will return. We are delighted to be able to reopen in this limited way to understand how we can operate in this radically different environment."
Splash Damage founder Paul Wedgwood, who donated £20,000 to the museum's crowdfunding campaign, called NVM "a great cultural cause."
"We're way behind the film industry in this," he said. "The NVM deserves far more support from those of us that have done so well within the British games industry."