Monster Hunter World: Iceborne PC will release 4 months after console
Capcom confirms January 2020 date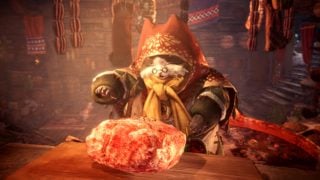 Capcom has confirmed that Monster Hunter World: Iceborne will not arrive on PC until January 2020.
The expansion was previously given a "winter" release window on PC, while the Xbox One and PS4 versions are planned to release on September 6, 2019.
Iceborne features a new story that begins after the events of Monster Hunter World, and an amount of content which Capcom says rivals the main game, including new monsters, environments, moves and equipment.
The game's main new locale is a snowy, polar stage which Capcom says is the largest region in Monster Hunter World so far.
The $39.99 expansion pack requires the base Monster Hunter World game to play.
Monster Hunter's developers recently confirmed Iceborne will have a similar DLC content plan as the original game.
Monster Hunter series producer Ryozo Tsujimoto told VGC that the Iceborne team is currently building the framework for its post-release content, but that the reaction of the community will also shape its plans.
The core Monster Hunter: World saw a steady flow of free updates after its release, including new monsters, new quest types, seasonal events, weapons, armour and even a crossover with The Witcher 3: Wild Hunt.
The original Monster Hunter World is now Capcom's single best-selling game of all-time with 13 million units sold worldwide.