Monster Hunter Rise digital event will showcase new monsters coming this month
Monster Hunter Stories 2 information will be announced too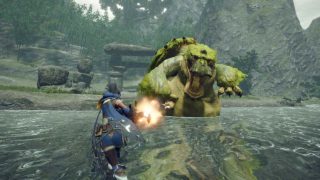 Capcom will hold a Monster Hunter Rise digital event next week to showcase new monsters coming to the game this month.
Viewable on platforms including Twitch, the event will take place on April 27 at 7am PT / 10am ET / 3pm BST.
Capcom said to expect news on Monster Hunter Rise's first free update, version 2.0, featuring Chameleos, Apex Rathalos "and much more".
The required space for installing Monster Hunter Rise's 2.0 patch will be approximately 0.9GB, although for players updating the game for the first time, the required space will be approximately 1.5GB.
Rise, which is the sixth main entry in the Monster Hunter series, released for Nintendo Switch on March 26.
It shipped five million units worldwide in its first 10 days on sale, taking lifetime franchise shipments past 70 million, according to Capcom.
Monster Hunter Rise will be released for PC in 2022.
Next week's digital event will also include new information on Monster Hunter Stories 2: Wings of Ruin, which will be released for Switch on July 9.
Billed as "a rich RPG story", it's the follow-up to 2016's Nintendo 3DS title which was also turned into a TV animation series.
Players assume the role of a Monster Rider who befriends iconic creatures from the Monster Hunter series as they embark on adventures together.
A Deluxe Edition version of the game revealed in March will come with special armour, sticker sets and character outfits.