Monster Hunter Rise demo will release on Switch today, 20-minute showcase confirms
Try four quests and all weapon types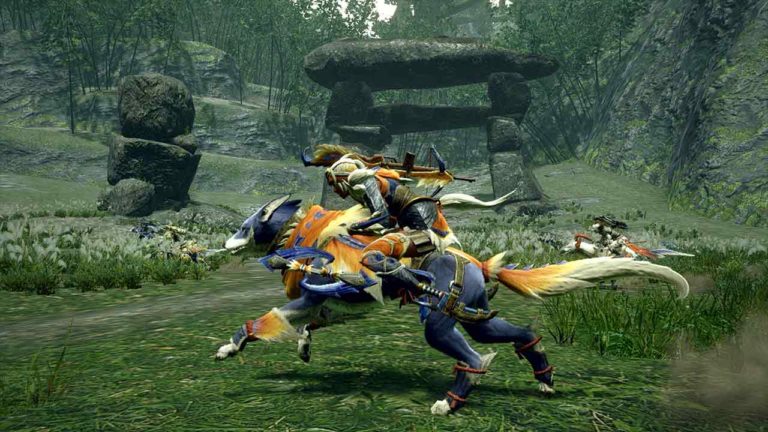 Capcom has confirmed it will release a limited time demo for Monster Hunter Rise on the Nintendo Switch eShop today.
The demo, which was detailed as part of a 20-minute digital event video on Thursday, will be available to download from later today and will remain available until midnight PST on February 1.
"This demo has four quest types available: a Beginner Quest, an Intermediate Quest, a Basic Training Quest, and a Wyvern Riding Training Quest," director Yasunori Ichinose explained in Thursday's video.
"The Beginner Quest and the Intermediate Quest can of course be played solo, but they are also available in local co-op and online co-op.
"For this demo, you'll get to explore the Shrine Ruins. This is a great locale for learning about the Wirebug and the new stat-boosting endemic life featured in this game."
Announced in September, Monster Hunter Rise will be released exclusively for Switch on March 26, 2021. Capcom will release three Amiibo alongside the game, which will let players unlock special layered armour.
In Thursday's digital event, Capcom showcased a new area set to feature in Rise, as well are various features.
Monster Hunter Rise was revealed alongside fellow Switch exclusive Monster Hunter Stories 2: Wings of Ruin, "a rich RPG story" scheduled to be released in the summer of 2021. Capcom has said the games will share some unspecified compatibility features.