Monster Hunter: Legends of the Guild animated movie is coming to Netflix next month
The CGI film tells the story of Aiden from Monster Hunter 4 and Monster Hunter World
A new animated movie based on Monster Hunter is coming to Netflix next month.
Monster Hunter: Legends of the Guild will be made available for streaming worldwide on August 12.
The film was produced by Pure Imagination Studios, which was previously responsible for the Lego Jurassic World: The Indominus Escape short movie, as well as the CGI sequences in the Lego-themed Brick Like Me episode of The Simpsons.
According to Netflix, the film's protagonist is Aiden, the Ace Hunter who was also known as Ace Cadet in Monster Hunter 4 and Excitable A-Lister in Monster Hunter World.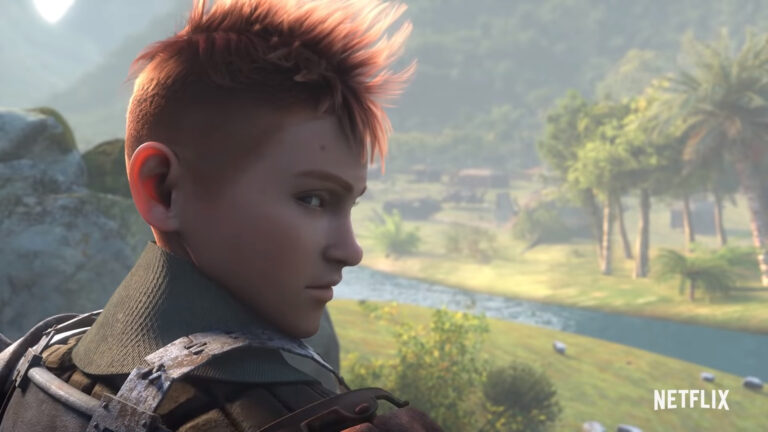 "A young man named Aiden, who calls himself a hunter, protects his isolated village," Netflix's synopsis reads.
"One day, he learns that his village is threatened by an Elder Dragon, a monster cloaked in mystery. Needing to find a way to save his village, Aiden leaves his home and sets off on a journey into the unknown alongside Julius, a first-rate hunter and member of the Hunter's Guild, and his companions.
"Thus begins an original story that shines the spotlight on characters in the world of Monster Hunter who have remained in the background until now."
Netflix has produced dozens of video game adaptations over the years, most notably The Witcher, Sonic the Hedgehog, Castlevania and a Resident Evil movie. It is also currently working on movies based on two Ubisoft properties: The Division and Beyond Good & Evil, as well as an Assassin's Creed series.
In 2018, Netflix also produced Black Mirror: Bandersnatch, an interactive movie inspired by choose your own adventure games.
Earlier this week the company confirmed that it has appointed a former Electronic Arts and Facebook executive to lead its expansion into the video games market.