Monkey Ball's classic announcer isn't in Banana Mania and accuses Sega of discrimination
Brian Matt had previously claimed he would be in the remaster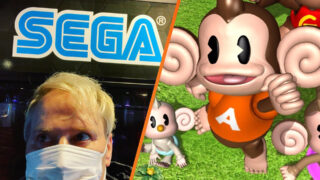 This article was updated at 6.14pm BST with a comment from Sega.
The voice actor behind Super Monkey Ball's classic announcer is not in the upcoming Banana Mania, despite the performer previously saying he would be.
In a further twist, a Sega spokesperson claimed in a statement issued to VGC on Wednesday that the voice actor was never involved in Banana Mania's development, despite the actor's claims.
"Brian Matt Uhl did not work on Super Monkey Ball Banana Mania and has not been involved with the Super Monkey Ball series for some time," a spokesperson said.
Matt was the announcer in Super Monkey Ball, Super Monkey Ball 2 and Super Monkey Ball Deluxe, all three of which have been remastered in HD for Banana Mania.
However, despite Matt's claims that he would be returning as the announcer for the new HD compilation, he isn't in the game. Instead, the credits list Angela Chubak and Mirai Patrick Sayama as the two announcers.
Super Monkey Ball: Banana Mania trailer
In the game, Chubak announces the standard Monkey Ball stages, while Sayama announces the 12 mini-games included as part of the compilation.
Sega's decision not to use Brian Matt Uhl looks possibly to be as a result of an ongoing dispute between Matt and Sega, who he claims discriminates against foreign voice actors by not crediting them or paying them royalties.
Matt posted an image on Instagram on June 20 showing him adding Banana Mania to his list of credits. "Will edit when Sega finish editing", he wrote.
However, last week another user posted a reply saying they still didn't know if Matt was going to be in the game, to which he replied: "Legal issues still. Having announcers not credited or paid royalties is still a major issue with SegaSammy. Let's see what develops."
He went on to specify that, in his opinion, the issue specifically related to non-Japanese voice actors. "I'm an advocate for both legal and moral rights for foreigners in Japan," he explained. "I can't compromise my beliefs or turn a blind eye to my fellow narrators."
Matt was never credited in the original games, even though the Japanese voice actors for the monkeys themselves received in-game credits. His identity was only revealed in 2019 when a journalist was able to track him down.

Matt was the first to confirm that a Super Monkey Ball game was in development back in June 2020, when he revealed in a video interview that he had done "one paid recording" with Sega in Japan. He also showed the first page of his script and mentioned some of the lines he had recorded, despite also claiming to be under an NDA.
In September 2020 he then posted a photo of himself playing Super Monkey Ball: Banana Blitz HD on Switch, saying: "I need to stop shouting out 'Ready, Go!', you all understand."
Banana Mania wasn't officially announced until June 2021, when Nintendo revealed it during a Nintendo Direct presentation.
A couple of weeks after its announcement, Matt streamed a 100-minute Q&A on YouTube, in which he stated he would return for the new game.
"Will I provide the narration for this game? Yes," he said.
View this post on Instagram
"You have to understand that Banana Mania is a remake of 1 and 2, and a lot of the original lines are still there. You know, there's just some classic lines that they don't want to get rid of, and I can't blame them.
"They're epic, and from all of you saying that was part of their childhood, that's one point I made very clear. This is not something new, and we don't want some failure of Monkey Ball.
"We want to revive the best of Monkey Ball, and what was the best of Monkey Ball was 1 and 2. After that things got a little bit… less wanted, we'll say."
The claim was in stark contrast to a video Matt had previously posted in November 2020 called 'Dark Side of Sega', in which he expressed his displeasure at what he implied was a discriminatory practice at Sega in which foreign voice actors like himself weren't credited.
"Sega Sammy legal states that they have the right to credit for narrators or not," Matt claimed, before name-checking a member of Sega's legal team and claiming he "has been very arrogant and very wrong on this subject both morally and legally".
Matt also claimed that he was paid no royalties for his past work on the game, alleging that Sega doesn't believe in paying foreign voice actors when using their work in sequels and ports.
"When you change the title of a game – for example, Super Monkey Ball, Super Monkey Ball 2, Super Monkey Ball Sakura – or when it goes to, for example, from Sega to Xbox, [or] when it goes to an app for iOS […] that is also considered something legally and morally that Sega Sammy must address.
"No foreign narrators have ever been given royalties for this, and we're going to make a change. This has to stop."
VGC has reached out to Brian Matt for comment on this story.
Related Products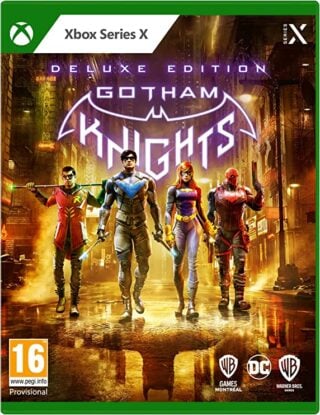 Gotham Knights - Deluxe Edition (Xbox Series X|S)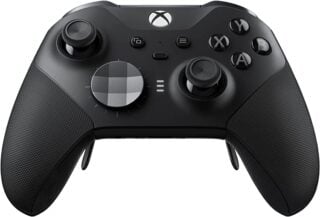 Xbox Elite Series 2 Wireless Controller
Pokémon Scarlet and Violet Dual Pack
Other Products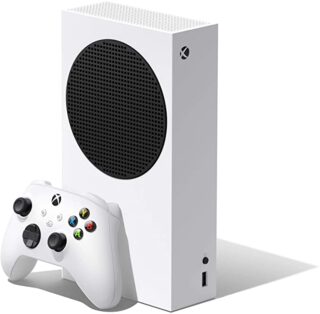 Xbox Series S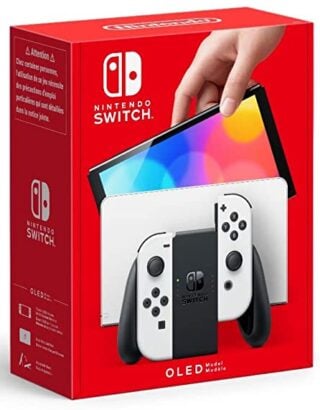 Nintendo Switch OLED
Some external links on this page are affiliate links, if you click on our affiliate links and make a purchase we might receive a commission.