Modern Warfare review round-up: Shooter praised for 'new ideas'
Infinity Ward's series reboot now available for consoles and PC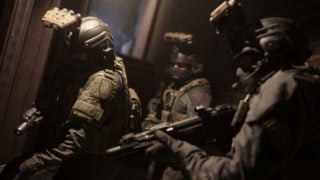 Call of Duty: Modern Warfare reviews have started to go live to coincide with the game's release today.
Modern Warfare features a unified narrative experience and progression across the entire game including campaign, multiplayer and Special Ops missions, and for the first time in the series PC and console players can play together online via cross-platform play.
Publisher Activision also recently confirmed that "most" Call of Duty Modern Warfare gameplay DLC will launch simultaneously for all platforms, including new multiplayer maps, modes and Spec Ops missions. However, the PS4 version of the game will include an exclusive Special Ops Survival mode.
Call of Duty: Modern Warfare review round-up
Call of Duty: Modern Warfare's available to pre-order from Battle.net, Amazon, Best Buy, ShopTo and Game, among other retailers.
A Call of Duty: Modern Warfare PS4 Pro bundle priced at $399.99/£299.99 is also available to pre-order at retailers including Best Buy, Amazon, Game and Amazon UK.
Modern Warfare PS4 bundles including 500GB and 1TB PS4 consoles are available in selected countries outside of the US and Canada too.