Modern Warfare PC update includes fixes for cutscene stuttering
Call of Duty patch also features overall stability improvements and fixes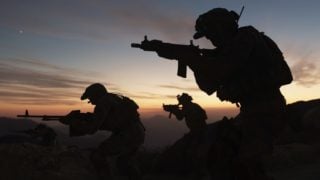 Infinity Ward has released a new Call of Duty: Modern Warfare PC update designed to fix cutscene stuttering, a widely reported issue since the game launched on October 25.
The new Call of Duty patch also features overall stability improvements and fixes, the studio said on Twitter.
"A PC update is rolling out now and includes overall stability improvements and fixes, like Dev Error 6178, and implements fixes for cutscene stuttering and hitching. Please let us and @ATVIAssist know if you still experience any of these issues."
After downloading the update, some PC players on Twitter are still reporting encountering crashes as well as Dev Error 6068.
And despite a series of Modern Warfare updates designed to improve stability on all platforms, some console users are still reporting crashes on Xbox One.
Call of Duty: Modern Warfare is 2019's best-selling game in the US year-to-date based on dollar sales, retail monitor the NPD Group said on Thursday. It has also topped the UK chart for the past three weeks.
Activision recently confirmed that the first Call of Duty: Modern Warfare Battle Pass will be released in December.
Modern Warfare Battle Passes will launch timed to new live seasons, it said in October.
Each Battle Pass will have free and premium streams, with players able to see all the content they are earning or buying.
"All functional content that has an impact on game balance, such as base weapons and attachments, can be unlocked simply by playing the game," according to the publisher.