Modern Warfare 3 reportedly appears under MW2's PlayStation trophy list as if it was DLC
It's claimed that the game doesn't have its own listing or Platinum trophy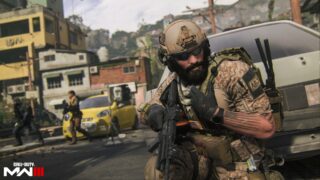 Call of Duty: Modern Warfare 3 doesn't have a Platinum trophy on PS5, and appears on the trophy list as DLC for the previous game, it's claimed.
Trophy guide website PowerPyx has posted on Twitter what it claims to be the trophy list for Modern Warfare 3, and it doesn't appear underneath its own distinct entry.
Instead, the game's trophy list seemingly appears as a sub-section underneath Call of Duty: Modern Warfare 2, as if it was a large DLC expansion rather than a standalone game.
As a result of this, the game also doesn't currently have a Platinum trophy, which is somewhat unusual for a full-price release.
It's not clear whether this will change before the game is officially released on November 10, or before pre-order customers start playing the game's campaign later today via early access.
If it does remain this way, it may explain reports back in February that this year's Call of Duty game was going to be a continuation of last year's Modern Warfare 2, rather than an entirely separate release.
A Bloomberg report cited people familiar with the project who claimed that Activision's original plan was to release a major expansion for Modern Warfare 2, but that the DLC had morphed into a full game.
It claimed that Activision's goal for the game was to create something that feels "like a standalone, full-price release and also an extension of Modern Warfare II".
In August, Activision explained that players will be able to carry over most of their collected Call of Duty: Modern Warfare 2 content to Modern Warfare 3, giving further credibility to the previous reports that it was originally supposed to be a Modern Warfare 2 expansion.
Despite these suggestions, Activision confirmed a few days later that Modern Warfare 3 will cost $70, insisting to Charlie Intel that the game is a "premium release", not an expansion, and "will be priced accordingly".
On Wednesday, Activision announced plans to bring back a selection of multiplayer maps from last year's Modern Warfare 2 into this year's sequel.
Related Products
Call of Duty Modern Warfare 3 (PS4 Cross-Gen)
Call of Duty Modern Warfare 3 (PS5)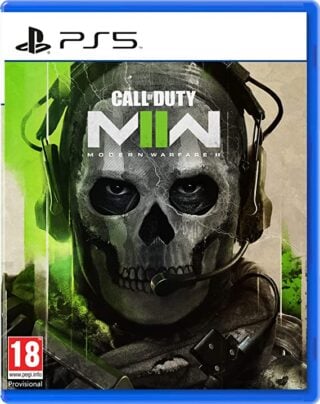 Call of Duty: Modern Warfare 2 (PS5 Standard)
Other Products
Some external links on this page are affiliate links, if you click on our affiliate links and make a purchase we might receive a commission.