Modern Warfare 3 is on track to be the lowest-rated Call of Duty ever
Early critic and user reviews suggest this may be the series' lowest point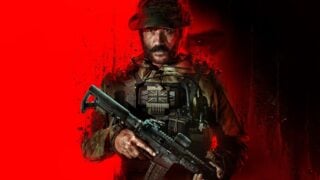 Call of Duty: Modern Warfare 3 may be the lowest-rated game in the series, if early reviews are anything to go by.
With numerous reviews still to be published, the game currently has a Metacritic score of 50, far lower than any other game in the series.
Until now, the lowest-scored Call of Duty game was 2021's Call of Duty: Vanguard, which has a Metacritic score of 73.
---
More Call of Duty:
MW3 best loadout  | Best Warzone loadout | MW3 best sniper |  MW3 best shotgun | MW3 MCW loadout
---
This means Modern Warfare 3 will need to enjoy a solid run of very positive reviews in the coming days to avoid being the lowest-scoring game in the series.
Numerous reviews on Metacritic are in-progress reviews, mainly covering the campaign with a multiplayer verdict to follow.
These in-progress reviews are all negative, meaning the multiplayer mode will have to redeem the game to avoid the undesirable label of being the worst Call of Duty ever.
User reviews aren't currently faring much better. Because user scores on Metacritic tend to be lower than critic scores – partly because of the number of users who give games a score of 1/10 – the series has had user scores between 36-57 over the past decade.
However, at the time of writing Modern Warfare III has a user score of 14, far lower than any other entry to date.

The game's negative reception is seemingly down to numerous factors, not least a campaign mode which can be beaten in a couple of hours and reuses assets from previous games.
VGC's Modern Warfare 3 review says of the campaign: "Sold as a pre-order bonus and given about as much thought, Call of Duty Modern Warfare 3's single player offering is a short, shallow waste of time that feels less like a video game and more like a contractual obligation."
It's also been reported that Modern Warfare 3 started life as a DLC expansion to Modern Warfare 2, before Activision executives reportedly rebooted the project, telling developers at Sledgehammer Games that it would instead be a full-blown sequel.
As such, Bloomberg reports that – according to "over a dozen" current and former Call of Duty developers – the game suffered from a rushed development cycle that saw the game's campaign being made in just 16 months.
Related Products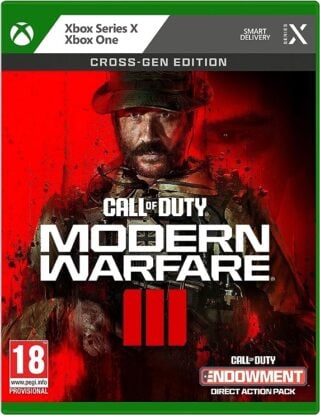 Call of Duty Modern Warfare 3 (Xbox Cross-Gen)
Call of Duty Modern Warfare 3 (PS4 Cross-Gen)
Call of Duty Modern Warfare 3 (PS5)
Other Products
Some external links on this page are affiliate links, if you click on our affiliate links and make a purchase we might receive a commission.