Modern Warfare 2 modes, Perks, Killstreaks and Field Upgrades seemingly leak
Datamine reveals multiplayer features which could appear in the new Call of Duty game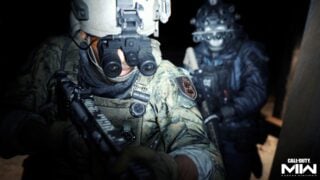 A host of Call of Duty Modern Warfare 2 multiplayer details have seemingly leaked ahead of the game's release.
The information listed below, including game modes, Perks, Killstreaks and Field Upgrades, was datamined by Twitter user Reality and collated by a Resetera user.
Reality claims to have discovered the information in Warzone Mobile files – the same source from which they previously found and shared what appear to be images of several Modern Warfare 2 multiplayer maps and concept art from Treyarch's next Call of Duty game, which is expected to be released in 2024.
Official Dark Water Level Gameplay - Call of Duty: Modern Warfare II
According to the datamine, Modern Warfare 2 multiplayer maps could include Grand Prix, Oilfield, Museum, Dogtown, Esports Gym, Exhume, Fallout, Favela, Firing Range, Floating Bay, Killhouse, Lighthouse, Luxury, Mountain Town and Narcos.
Activision has confirmed a Call of Duty Modern Warfare 2 release date of October 28, 2022.
The Call of Duty Modern Warfare 2 open beta release date has reportedly been set for September 15, with PlayStation players set to receive early access.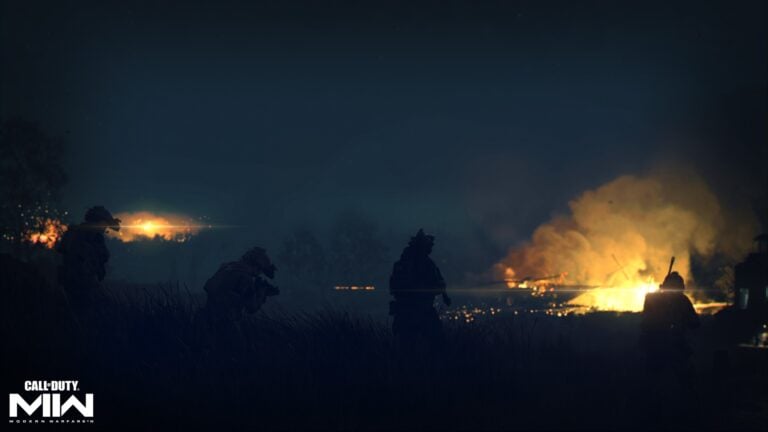 Modern Warfare 2 datamined game modes
Gunfight
Capture the Flag
Bounty
Kill Confirmed
Cranked
Cyber Attack
Demolition
Domination
Infected
Free for All
Hardpoint
Headquarters
Search and Destroy
Team Deathmatch
Ground War
Ground War Bomb
Knockout
All or Nothing
Modern Warfare 2 datamined Perks
Amped
Battle Hardened
Cold Blooded
Double Time
E.O.D.
Ghost
Hardline
High Alert
Kill Chain
Overkill
Quick Fix
Restock
Scavenger
Shrapnel
Spotter
Tracker
Tune Up
Overcharge
Survivor
Extra Tactical
Focus
Pitcher
Modern Warfare 2 datamined Killstreaks
UAV
Fuel Bomb
Smoke Airdrop
Thermobaric Strike
Cluster Spike
Modern Warfare 2 datamined Field upgrades
EMP
Tactical Camera
Inflatable Decoy
Stimpistol
Battle Rage
Sonar Pulse
Sound Veil