Modern Warfare 2 and Warzone 2: Season 2 Reloaded patch notes released
The new mid-season content update launches today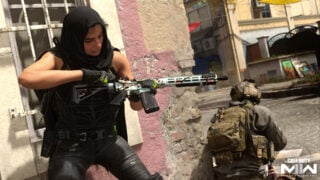 Activision has released the patch notes for Call of Duty Modern Warfare 2 and Warzone 2's 'Season 2 Reloaded' update.
The Reloaded update launches today and includes a new core multiplayer map, a new marksman rifle, Atomgrad Raid episode 2 and event camo challenges, among other things.
The publisher also teases a St Patrick's Day event which will involve a rainbow on the map.
"You never know what you might find at the end of the rainbow… but you've got "one-shot" to find out if luck is on your side in Al Mazrah," the teaser reads.
The full patch notes are as follows:
Modern Warfare 2 and Warzone 2 – Season 2 Reloaded patch notes
Events
New Path of the Ronin Challenges
Forge a new path with all new challenges to unlock new camos, including Winds of Ash. Complete all ten challenges to earn another new camo for every weapon — Bowing Blossoms — as well as a golden Charm that represents your dedication to following the Path of the Ronin.
Saint Patrick's Day
You never know what you might find at the end of the rainbow… but you've got "one-shot" to find out if luck is on your side in Al Mazrah!
New Raid Episode
Atomgrad Episode 02 New!
Reminder: play Episode 01 first to avoid spoilers!
We find Price, Gaz and Farah where we left them at the end of Episode 01 – and Atomgrad's story will pick-up there…
Complete Raid Episode 02 to unlock the "Bad Boonie" Operator Skin for Captain Price, and check out the new Raid Bundle for even more of the Captain's looks. This bundle also includes the fastest way to level up your kits for success in the Raid.
No Assignment Necessary
As part of the Season 02 Reloaded update, anyone who owns Modern Warfare II will be able to access Raid Episode 01 and Raid Episode 02. There is no Raid Assignment required for access to this tactical team-based experience that continues the story of Task Force 141.
Need a Squad?
Don't forget to use the Party Finder feature in the Lobby if you need teammates for the Raid.
Weapons
New Weapons
Tempus Torrent: Marksman Rifle

This hard-hitting DMR from the Tempus Armament offers the versatility of the M4 Platform and the velocity and impact of 7.62 rounds. A patient hand and keen eye will result in on-target shots and quick kills.
Can be acquired via Weapon Challenge or Store Bundle.
Weapon Balancing
Assault Rifles
STB 556

Added minimum damage against Armor (limits bullets to kill at furthest range)
Light Machine Guns
RAAL MG

Reduced far range damage
Small increase to close range damage
Reduced headshot damage
Reduced upper torso damage
Increased recoil

RPK

Reduced walking speed
Reduced muzzle velocity

Sakin MG38
Marksman Rifles
Crossbow

Increased time period to trigger double kills for challenges
Submachine Guns
MX9

Increased mid damage ranges

BAS-p

Increased sprint to fire time
Increased damage ranges

PDSW 528

Slightly offset weapon while ADS using iron sights to improve visibility

Vel 46

Increased close damage ranges
Fixed attributes on 30 round magazine to improve handling and mobility

Lachmann Sub

Reduced movement speed
Reduced aim down sight speed
Improved recoil control
LM Nebula Barrel

Improved damage range
Improved recoil control
Shotguns
KV Broadside

Reduced lower torso damage
12 Gauge Ammo

Reduced damage ranges
Reduced close range damage

Dragon's Breath Ammo

Reduced damage ranges
Reduced close range damage
Global reduction to 12 gauge Dragon's Breath maximum residual damage

Bryson 800 and Bryson 890

Increased headshot damage on all slugtype ammo
Added minimum damage against armor
Attachments
Global
Flinch

Reduced recenter speed for Flinch
Minor increase to Flinch on ARs, SMGs, LMGs, and Shotguns
Ammunition
Hollow Point Rounds

Removed bullet velocity penalty

Frangible Rounds

Changed healing delay timer to set from last bullet's impact (lengthens the overall delay on a Player)
Removed damage range penalty

Overpressure Rounds

Removed recoil penalty
Increased flinch imparted on Players

12 Gauge Dragon's Breath

Reduced residual damage while burning

12 Gauge Slugs and HE Slugs

Added minimum damage against armor
Underbarrel Launchers
Removed movement penalty from Grenade Launchers
Added recoil control bonus to Underbarrel Grenade and Shotgun Launchers
Added one extra ammunition stock to Grenade Launchers
Stocks
Reduced flinch received on no stock modifications
Bipod Grips
Reduced ADS penalty for the Bipod V9 grip
CORE BP2 Bipod Grip:

Fixed bug in stat reporting
Added hip recoil control
Reduced hip walking speed
Removed ADS penalty
Added grip to compatible LMGs and Marksman Rifles
Underbarrel Grips
Reduced ADS penalty on all under barrel grips
Reduced movement speed penalty for all vertical grips
Muzzle Attachments
Breachers

Greatly reduced ADS penalty
Added hip movement speed buff

Flash Hiders
Optics
Reduced ADS penalty on holo optics
Removed movement penalties on holo optics
Reduced ADSand movement penalties from all thermal, hybrid, and variable zoom optics
Reduced ADS penalty on shotgun scopes
Comb Attachments
Fixed Handling stat UI on:

Shlager TTF3 Riser
FSS Ammo Sleeve
PD-A40 Sleeve
Wingman Comb
FSS EL-T Pouch
Bug Fixes
Fixed an issue where equipping some attachments to the KV Broadside shotgun would cause Players to not be able to Infil into DMZ
Fixed Heartbreaker Crossbow Blueprint's reticle appearance in Killcams
Fixed an issue that prevented Crossbow bolts from penetrating water
Equipment
Frag Grenade

Damage against armor increased

Claymore

Damage against armor increased

Semtex

Damage against armor increased
Audio
Submix fixes that were affecting enemy footstep volume
Equalized sand footsteps to better cut through the mix similar to dirt & concrete
Fixed an issue that caused War Tracks to randomly stop playing when in active in a vehicle
Fixed an issue preventing the War Tracks of a Patrol Boat's driver from being heard while in the Patrol Boat turrets
UI/UX
Update Requires Restart

If the title requires a restart due to an update, it will restart automatically

New Menus

All new menus for Weapon and Camo Challenges
Added a Store tab for Players to see all available bundles for a specific weapon

New Party Queuing

Party queuing allows players to automatically join a friend's party once they are finished with their active match. Just like inviting friends to a party or channel, you can access party queuing via the in-game social menu.
Bug Fixes
Global
This update contains several fixes to reduce the number of known crashes. We continue to prioritize increased stability and crash fixes across all platforms.
Fixed issue where Players were hearing incorrect team faction voiceover on certain maps
Fixed an issue where a Player's squad number would appear inside a ping for a vehicle
Fixed an issue where the Last Stand revive was not interrupted when a Player was hit with a Shock Stick
Flash and Stun grenade blast will no longer kill Players at low health
Fixed a handful of issues that would cause the target marking feature of the Spotter Scope to persist when not aiming down sights
Throwing Knives can now kill Recon Drones and Bomb Drones
Fixed an issue with the Gus Operator sometimes appearing without a full character model during a match
Killstreaks
Fixed an issue where the Player would lose a placed Sentry Gun if they try to pick it up while diving
The Player's field of view will now reset properly when transitioning to a new round if they were in a Cruise Missile sequence when it happened
Killstreak command actions from the Wheelson and VTOL are now disabled when a Player is in Last Stand
Fixed an issue that prevented Players from marking a Mortar Strike and Precision Airstrike position through certain fences
Fixed an issue causing Care Packages to time out while a Player is using it
Fixing an issue that played an incorrect voice over when pinging an Overwatch Helo
Fixed an issue that could cause the Player's view to be looking downwards after using a Cruise Missile
Equipment
Fixed an issue preventing the Drill Charge from eliminating Agents in Battle Royale and DMZ
Field Upgrades
Fixed an issue where enemy C4 models destroyed by a Trophy System would not delete
Fixed an issue preventing the Trophy System from destroying Cluster Mines as they are being deployed
Fixed an issue where DDoS was not working properly on the Recon Drone and Bomb Drone
Adjusted the deployment position for the Recon Drone and Bomb Drone within a train so they will no longer destroy themselves immediately afterwards
Fixed a duplication issue with the Deployable Cover when picking up another Field Upgrade on the ground in Battle Royale and DMZ
UX/UI
Fixed an exploit where Players could sometimes equip two of the same weapon
Fixed an issue where changing the receiver in Gunsmith on the Blissful Ignorance Blueprint (SP-X 80) would kick a Player to the previous menu
Fixed an issue where the weapon preview camera sometimes pointed at the Secondary weapon when the Primary was selected
Fixed an issue allowing Players to access the Loadout Drop menu after the game has ended
Fixed an issue causing Navigation bar headings to be cut off in some languages
Fixed an issue causing Private match menu headers to occasionally overlap in some languages
Fixed an issue where a Player's full ATVI ID was not showing in Play of the Game
Fixed an issue where some Players would display a garbled clan tag
Fixed an issue where the Gus Operator would sometimes appear without a full character model
Fixed an issue where some Players' Operator would disappear in the pre-game lobby
Fixed an issue where the background would not load when backing in and out of Showcase
Social
Fixed various issues affecting Social notifications
Fixed an issue where splitscreen was displaying channels incorrectly
Fixed an issue where the Friends List scroll bar would sometimes disappear while scrolling
Fixed an issue affecting the displayed Lobby elapsed match time
Fixed various issues affecting Displayed Party Members
Fixed an issue where Queued Party Members display when they are in a Private party but not in Lobby
Fixed an issue affecting Queued Party Members in View Party Panel
Fixed an issue causing Members in Voice count to appear incorrectly
Fixed an issuing causing "Join Player" option to appear for people that are already in the Player's Party Queue
Fixed an issue that sometimes caused the "Invite to Party" option to not appear while in a Lobby
Fixed an issue causing Party member client search states to not appear correctly on screen when the Party leader initiated a queue
Fixed various issues with Party Queuing, including Party Members Join/Invite availability
Fixed an issue causing Players in a Party that are kicked for inactivity to be removed from the group
Fixed an issue to improve Social Hub Tile actioning
Fixed an issue affecting Queued Party Members in Game Chat
Fixed various issues affecting Game Chat in Parties
Vehicles
Fixed an issue causing vehicles to sometimes run over enemy combatants after unloading them
Fixed an exploit where Players could use an ATV to push teammates into the ceiling of some buildings
Fixed an issue causing neutral vehicles to crush Players resulting in death, instead of moving them out of the way
Fixed an issue causing some vehicles to get stuck under the Exfil chopper in DMZ
Fixed an issue causing the vehicle explosion danger indicator to disappear when a Player was still in range of the vehicle explosion
Fixed an issue making vehicle explosive damage too high in Battle Royale and DMZ
Fixed an issue preventing Players from deploying a Claymore on the Heavy Chopper
Fixed an issue causing the Heavy Chopper to take damage from explosions far away from it
Fixed an issue preventing windows on vehicles from breaking if the Player enters from the roof through that window
Fixed an issue causing vehicles parked at extreme angles to become unusable
Fixed an issue causing the Inflatable Decoy to not stick to the train when it inflates
Fixed an issue where the Player would be instantly killed when colliding with a vehicle at the top of an ascender
PC Settings
Audio
PC users will have an audio update allowing Players to select stereo or surround outputs. This option will default to stereo if not set. We have been investigating clips which appear to only include the front left and right channels, when the output on some PCs may default to surround – resulting in missing channels of audio.
Gyro Aiming Ratcheting
A "Gyro Ratcheting" setting has been added in the Controller category (Advanced tab) for Season 02 Reloaded. This option improves the Player experience by allowing a Player to disable manually the Gyro function by pressing a specific button, that can be chosen by the Player among several options, to be able to reposition the controller as desired. Players looking for more controls regarding the Gyro Aiming experience should customize this setting.
Accessibility
Inverted Flash
An "Inverted Flash" option has been added as an accessibility option in the Interface category for Season 02 Reloaded with two values: Off (default behavior) and On (added behavior). This option allows to change the color of the flash effect of the flashbang tactical grenade from white to black. We recommend adjusting this option for Players who feel discomfort when affected by the full white screen effect of the flashbang tactical grenade. Duration and visual are at parity between the two values of the option, providing no competitive advantage.
Related Products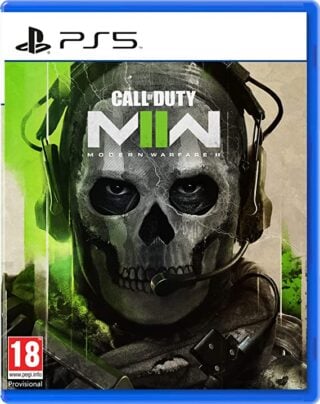 Call of Duty: Modern Warfare 2 (PS5 Standard)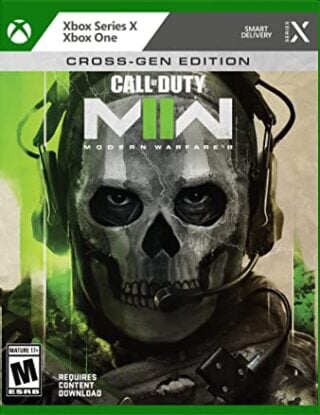 Call of Duty: Modern Warfare 2 (Xbox Cross-Gen)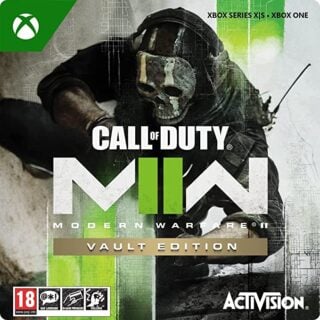 Call of Duty: Modern Warfare 2 (Xbox Vault Edition)

£99.99
Other Products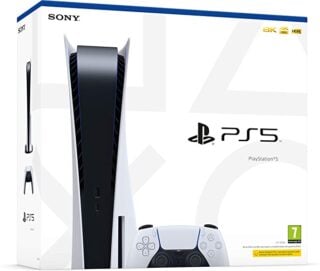 PlayStation 5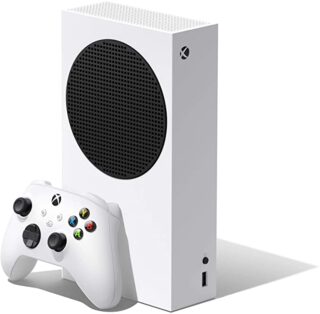 Xbox Series S
Some external links on this page are affiliate links, if you click on our affiliate links and make a purchase we might receive a commission.