Modders have begun 'fixing' GTA Trilogy following last week's backlash
Fixes include an adjustment to the infamous new rain effect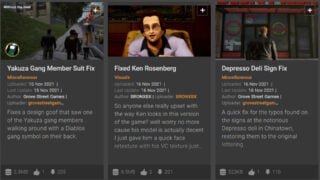 A group of users on the popular modding site Nexus Mods have begun fixing some of the glaring issues in GTA Trilogy: The Definitive Edition following its generally poor reception last week.
The most popular mod, titled "Better Rain" features a description that reads: "This mod changes awful Rain in this game, it is much lighter and better looking now!" The mod has been downloaded almost four thousand times in just over a day.
Other mods include the reintroduction of the original menu sounds in GTA III and GTA Vice City, a more simple reticle and more vehicle variety.
Grand Theft Auto the Trilogy - The Definitive Edition trailer
The much-mocked "CJ's girl" character model also gets a makeover thanks to modders, as well as things as simple as fixing the "Tuff Nut Donuts" logo which was incorrectly smoothed in the remaster.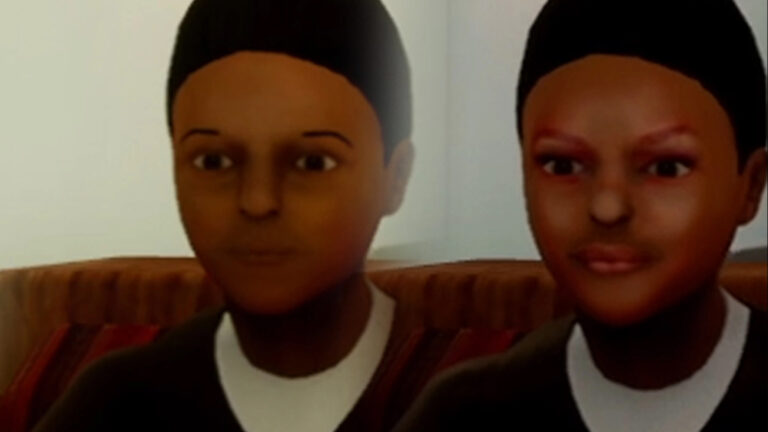 These mods follow fan backlash following the release of the trilogy. Recently, Take-Two has been issuing several DMCA strikes against the modding community for several GTA games, suggesting that these mods may not be long for this world.
---
More GTA Trilogy on VGC:
GTA Trilogy Definitive Edition music list | GTA Trilogy Definitive Edition missing music | GTA Trilogy Definitive Edition gameplay footage | GTA Trilogy Definitive Edition Switch screenshots
---
This is the latest in a long line of issues for the remasters of the beloved games.
The PC version, which was pulled from sale by Rockstar following the discovery of unlicensed music and uncompiled code, has garnered 2011 ratings from users earning it an "Overwhelming dislike" rating on the site. 
Out of over 1000 user reviews, 991 of them are negative, with 11 mixed and 30 positive. The Nintendo Switch version, which at the time of writing has two critic reviews (including VGC's 2/5 verdict) has gained around 273 ratings, also earning it a 0.5.