MMO veterans' first NetEase game is based on 'public domain' sci-fi IP
T-Minus Zero Entertainment was formed by former developers of Fallout 76, SW:TOR and more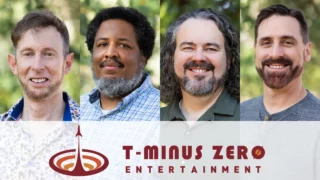 The new NetEase studio from games industry veteran Rich Vogel is working on a public domain sci-fi IP for its first game, the founder has told VGC.
Austin, Texas based T-Minus Zero Entertainment was unveiled earlier this month, with industry veterans behind games such as Fallout 76, Star Wars: The Old Republic and The Elder Scrolls Online on board.
The studio's official announcement stated that it's building "an original third-person multiplayer action game set in a sci-fi universe". In a follow-up interview with VGC, founder Vogel and game director Mark Tucker revealed additional details on their debut title and explained why they decided to partner with NetEase.
"I started a studio once that was totally equity-based, and it was all about chasing the money," Vogel said. "You have a burn rate, you have a certain amount of runway… you're constantly battling things that aren't the game itself. To me, that's suboptimal to making a great game, because you have a lot of people focused on things other than the game.
"So we decided to go first-party and we had a couple of choices. We loved NetEase and the way that they responded to us. I've known them for quite some time and I like their core values. Their executive group are production people: they've worked on games before, and that's impressive. They basically said, 'make a great game, and we'll take care of everything else'."
Tucker added: "We're building something that, even though we're calling it a new game, it's based on a public domain IP that is recognised globally. It's going to be a third-person IP. We're going to make it our own and add our own personality to it. You'll instantly recognise the inspiration behind it, but it will be its own unique thing."
In most countries, copyright lasts for 70 years after the death of its longest-living creator, or publication by a corporation. T-Minus hasn't confirmed which IP it's using, but arguably the most popular sci-fi IP that falls into this category is H.G. Wells's The War of the Worlds.

T-Minus Zero is the fourth studio Vogel has founded in his 30-plus-year career, and he said he's putting his experience gained establishing Sony Online Entertainment's and BioWare's Austin studios, and Battlecry Studios, to build a live service game that he believes will resonate with players and stick out from the crowd.
"I think we're going to be able to create a game as a service title that players will talk about for a while and form lasting relationships with," he said. "We're going to build a third-person action game that's session-based, so think like Fortnite but not a battle royale. It's going to have a persistent layer to it, but it's not going to have that tedious MMO grind – we're trying to build something for this generation of players."
He added: "Battle royale is a super fun genre – I've played the crap out of Fortnite, I used to play PUGB, but I don't think by the time our game out that that's going to be truly innovative. Maybe it won't be gone, but I don't think making another battle royale is going to truly catch peoples' attention. We're trying to do something a bit different.
"I know [from past studios] to find the fun as fast as possible. I know not to expand the team until you've found the soul of the game, and then once you do, not to grow too fast. Making sure you hire the right people is also important."
Tucker, who most recently was supporting design lead on Fallout 76, said he's spent a lot of time examining the market to ensure that T-Minus Zero's game is unique from the competition.
"We try to stay on top of what's out, what's about to come out, and look at things that are being announced to see if in a year or two from now, we'll still be different. Also, we just play what's out there and see what resonates with players and what resonates with us too, because we're developers and players too," he said.
"There are so many choices for entertainment these days that I want to play something that gets to the fun fast. I don't want to play something where I'm going to spend weeks on end to get to the thing I want. The player's time matters to us, and if they play for a week or they play for 20 minutes, we want that time to be fun and that time to be rewarded.
"Those are the things we're looking at. You don't know until you put it out, but based on our limited information, I feel pretty confident that some of the distinguishing features of our game will still be unique by the time that we come out because I know what we're trying to do is really fricking hard and there's a reason nobody has done it. There are unique challenges, but the technology is there, and I think we have the right team to do it."
Related Products
God of War Ragnarök (PS5)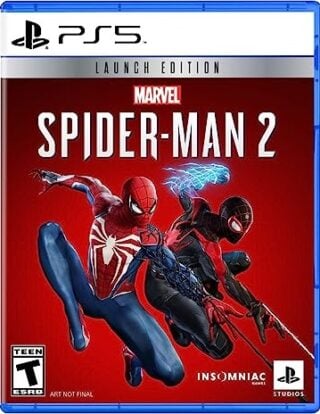 Marvel's Spider-Man 2
Other Products
Some external links on this page are affiliate links, if you click on our affiliate links and make a purchase we might receive a commission.