Miyazaki says there would have been no Dark Souls without Ico
Sony's PS2 gem was the game that encouraged him to become a game designer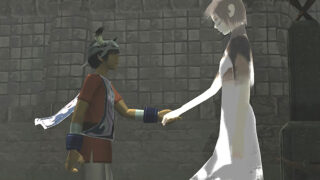 The creator of the Souls series, Hidetaka Miyazaki, has said that his games would never have existed without PS2 game Ico.
In a new Famitsu article celebrating the 20th anniversary of Ico's release in Japan, a number of iconic creators pay tribute to the game.
This includes Miyazaki, who explains that had he never played Ico at a friend's house, he would never have entered the video game industry in the first place.
Ico was developed by Sony's Japan Studio and Team Ico, and was released 20 years ago on the PS2. Designed and directed by Fumito Ueda, the game is about a young boy called Ico whose village has locked him in a fortress because he was born with horns.
While exploring the fortress, Ico encounters Yorda, a girl being pursued by shadowy creatures. Playing as Ico, the player has to help Yorda escape the castle, often holding her hand along the way.
"On a personal note, after graduating from university and starting a new job, I was away from games for a while when I happened to play Ico at a friend's house on a recommendation," Miyazaki said.
"It was a beautiful, untold experience and story that I had never imagined, and I'm very sorry to my friend, but I was quietly moved and silent.
"And that's when I left the company I was working for at the time and started working for FromSoftware.
"I'm not exaggerating when I say it was the game that changed my life, and I'm proud that it was Ico and it was Mr Ueda's game.
"Congratulations on the 20th anniversary of Ico, Mr Ueda. As a fan, I'm looking forward to your new games.
"The mythology that runs through your games, including Ico, has always been a goal of mine."
Famitsu's article also includes tributes by the likes of Masahiro Sakurai, Suda 51, Neil Druckmann and Guillermo del Toro.
Related Products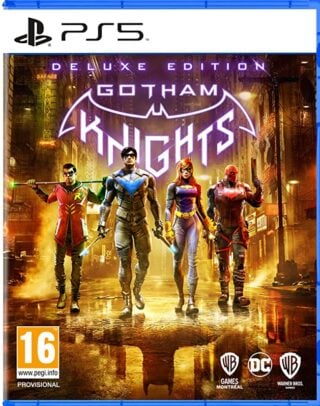 Gotham Knights - Deluxe Edition (PS5)
Other Products
Some external links on this page are affiliate links, if you click on our affiliate links and make a purchase we might receive a commission.