Miyamoto says Nintendo 'hasn't fallen behind with technology'
Company executives discuss cloud gaming, VR, mobile and subscriptions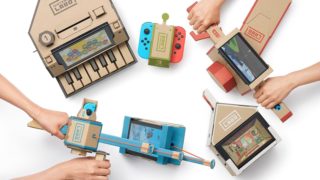 Shigeru Miyamoto has dismissed suggestions Nintendo isn't keeping up with technological advancements in the online space or areas like virtual reality.
During a Q&A (PDF) at the platform holder's AGM, a shareholder asked how Nintendo felt about the impression that it has "been a little slow to join large global trends" like cloud computing, mobile and VR gaming.
President Shuntaro Furukawa responded by reiterating Nintendo must keep up with developments in the cloud gaming space.
Veteran designer Miyamoto followed up by dismissing suggestions Nintendo isn't keeping abreast of technological advancements.
"We have not fallen behind with either VR or network services," the Mario creator said. "We worked on them from the very beginning, and have been experimenting with them in a variety of ways.
"In that time, we have objectively evaluated whether they actually allow our consumers to have an enjoyable play experience, and whether we can operate them at an appropriate cost. Because we don't publicize this until we release a product, it may look like we're falling behind."
With Nintendo's competitors investing heavily in cloud gaming, Miyamoto said: "I think that cloud gaming will become more widespread in the future, but I have no doubt that there will continue to be games that are fun because they are running locally and not on the cloud.
"We believe it is important to continue to use these diverse technical environments to make unique entertainment that could only have been made by Nintendo."
Miyamoto also said mobile title Super Mario Run has surpassed 300 million downloads. "The fact that we've reached such a market means that opportunities for us are greatly expanding, so we would like to work on more and more unique projects."
Nintendo director Ko Shiota, who heads up the firm's hardware development division, then said the company is "investigating" 5G technology.
"However," he added, "we don't only chase trends in technology. When considering what to offer in our entertainment and services, we think about both how the technology will be applied to gameplay and what new experiences and gameplay we can offer consumers as a result of that application.
"Cost is also an extremely important factor when it comes to 5G," Shiota continued. "It's difficult to use even an outstanding technology if the cost is too high, so we will continue to also thoroughly investigate the cost of new technologies."
Furukawa went on to say that over 10 million Nintendo account holders have signed up to subscription service Nintendo Switch Online — up from 9.8 million the company reported in April.
"We believe that we need to further enrich these sorts of services in the future," he said. "Nintendo's policy is that we will consider whether each product we offer is suited to a subscription model as we expand our business in the future."
During the same Q&A session, Miyamoto said Nintendo wants to build on its history of user interface innovation by creating a next-gen controller that becomes the industry standard, while Furukawa revealed the company is still developing "quality of life" products five years after late president Satoru Iwata announced his intention to take the firm into the health improvement business.
Related Products
Pokémon Scarlet and Violet Dual Pack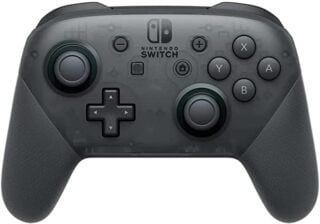 Nintendo Switch Wireless Pro Controller
Other Products
Some external links on this page are affiliate links, if you click on our affiliate links and make a purchase we might receive a commission.