Miyamoto says he's 'no longer concerned' for Nintendo after his departure
Mario designer says he feels younger generation can now uphold the company's principles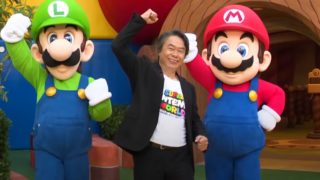 Nintendo director Shigeru Miyamoto has said he's no longer concerned about passing down his legacy to the company's younger creators, and suggested he'd like to spend his remaining years there focusing on new experiences.
Speaking in a wide-ranging interview with The New Yorker, the Super Mario designer said that following roughly a decade of transition, he feels that Nintendo's younger generation is able to independently uphold the company's principles.
At 68, Miyamoto is now in retirement age. But in a 2019 interview he insisted he was not considering ending his career in the near future.
Miyamoto is best known as the creator of some of Nintendo's best-selling game franchises, including Super Mario, Donkey Kong, Legend of Zelda, F-Zero, Pikmin and Star Fox.
He told The New Yorker: "In terms of Nintendo's business, the core idea is to create a harmony between hardware and software. It's taken about ten years, but I feel that the younger generation here is now fully able to uphold that foundational principle.
"For my part, I want to continue to pursue my interests. Nintendo has expanded into new areas of design, such as the theme park I've been working on. When you think about it, theme-park design is similar to video-game design, though it's fully focussed on the hardware side.
"In one sense, I'm an amateur again. But as these rides become more interactive, that's where our expertise will be put to good use. This mixing of our experience with new contexts might be one of the most interesting endeavors for my remaining years."
With younger directors now in charge at Nintendo, Miyamoto told The New Yorker he believed that the company was moving toward a position that will ensure the spirit of Nintendo is passed down successfully.
"We are moving toward a position that will ensure the spirit of Nintendo is passed down successfully. I am not concerned about that anymore."
"As the company has gained new competitors over the years, it's given us an opportunity to think deeply about what makes Nintendo Nintendo," he explained.
"[President] Shuntaro Furukawa is currently in his forties, and [general manager] Shinya Takahashi is in his fifties; we are moving toward a position that will ensure the spirit of Nintendo is passed down successfully. I am not concerned about that anymore.
"Now I'm focussing on the need to continue to find new experiences. This has always been what interested and excited me about the medium: not perfecting the old but discovering the new."
Miyamoto said he's recently been excited to work on elements of the Super Nintendo World theme park attraction, as well as mobile games.

This mixing of his game experience with new contexts "might be one of the most interesting endeavours for my remaining years," he said.
"It's not the environment that makes me want to go [into the office every week] so much as the fact that, over the weekend, I still spend a great deal of time thinking about games.
"By Monday, I'm usually excited to get back to work. To that end, I sometimes send e-mails over the weekend, which people don't appreciate."
Asked which projects most recently made him feel excited, Miyamoto replied: "Recently, I've been very involved with Universal Studios in Osaka, planning the attractions that are going to be there and putting the final touches on the rides.
"I've also been involved with making mobile games. Since I'm able to test and play these games easily at home, on the weekend, by Monday, I usually have a long list of things I want to try out and explore."
Related Products
Pokémon Scarlet and Violet Dual Pack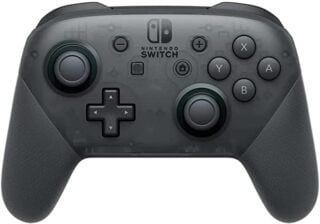 Nintendo Switch Wireless Pro Controller
Other Products
Some external links on this page are affiliate links, if you click on our affiliate links and make a purchase we might receive a commission.