Miyamoto says designing Mario games for mobile was 'challenging'
"Mobile apps will not be the primary path of future Mario games," executive confirms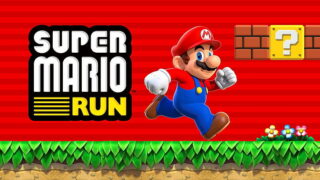 Mario creator Shigeru Miyamoto has suggested Nintendo could be moving away from the "challenging" task of developing mobile titles starring the company's mascot.
"Mobile apps will not be the primary path of future Mario games," Nintendo representative director Miyamoto told Variety as part of an interview for The Super Mario Bros. Movie.
Super Mario Run was released in 2016 for mobiles, and Mario Kart Tour was released in 2019. Other Nintendo properties such as Fire Emblem, Animal Crossing, and Pikmin have also made mobile debuts in recent years.
The largest Nintendo-affiliated iOS success is Pokemon Go, Niantic's location-based Pokemon game, which as of 2022 has generated $6 billion dollars in player spending.
Elsewhere in the interview, Miyamoto discussed the challenges involved in the company developing for mobile platforms, saying that "first and foremost, Nintendo's core strategy is a hardware and software integrated gaming experience."
He explained: "When we explored the opportunity of making Mario games for the mobile phone — which is a more common, generic device — it was challenging to determine what that game should be. That is why I played the role of director for Super Mario Run, to be able to translate that Nintendo hardware experience into the smart devices."
Mario's next adventure is yet to be announced, and the veteran is remaining tight-lipped, saying that fans should "please stay tuned for future Nintendo Directs." 
"I can't say anything in advance, but we have Nintendo Directs every two or three months, so please look forward to those", he said.
The last entirely new Mario adventure was Super Mario Odyssey, which was released for Switch in October 2017.
Related Products
Other Products
Some external links on this page are affiliate links, if you click on our affiliate links and make a purchase we might receive a commission.