Mistborn author says he should have written Elden Ring instead of George R.R. Martin
Fantasy writer Brandon Sanderson claims Martin has no interest in video games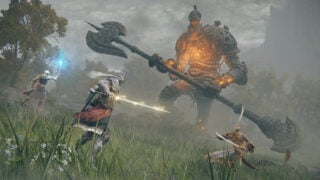 Fantasy author Brandon Sanderson has argued he should have been the one asked to write Elden Ring instead of Game of Thrones author George R.R. Martin.
Sanderson, whose critically acclaimed Mistborn novels received a Fortnite crossover in May 2021, made the claim during a live recording of his Intentionally Blank podcast alongside co-presenter Dan Wells.
When an audience member asked Sanderson about the process involved in letting one of his characters appear in another property, he began by explaining how his Mistborn character Kelsier ended up in Fortnite, but then went off on a tangent about Elden Ring.
"Most of [these requests] go to the agent these days, but sometimes they pop up for me, but let me be salty," he started.
"From Software decides to make a fantasy game and partner with a fantasy novelist, right?
"And they choose someone who spends his days blogging about the NFL, rather than the person who has played their games since King's Field, and has listed their games among his top 10 consistently over time? What are you thinking, people?
"If you don't know, they went to George, and made a game with George, and I'm like, George doesn't play video games. George has no idea. So anyway, there you go."
Martin wrote in his blog late last year about his experience creating the world of Elden Ring with Hidetaka Miyazaki.
While he conceded that "video games are not really [his] thing", he did spend time playing strategy classics like Railroad Tycoon, Romance of the Three Kingdoms and Master of Orion.
"My work on it was actually done years ago," Martin explained to WTTW News Chicago last June. "These games, they're like movies, they take a long time to develop.
"Basically, they wanted a world created to set the game in. World building is a big factor in fantasy and science fiction. You're not only talking characters and the plot, but the setting is almost as important as everything else: Tolkien's Middle-Earth, Robert E. Howard's Hyborian Age, the foundation universe of Isaac Asimov.
"I worked up a fairly detailed background for them and then they took it from there. So really it's been several years since I last seen them but they would come and periodically show me some monsters they'd designed or the latest special effects, or [other] cool things."
Following a one-month delay, Elden Ring will be released on February 25 for PS5, PS4, Xbox Series X/S, Xbox One and PC.
During a Taipei Game Show interview this week, Elden Ring producer Yasuhiro Kitao said the game can be completed in around 30 hours, but that it contains "many dozens more hours' worth of gameplay".
Earlier this month, an incomplete version of Elden Ring's character creator leaked via the game's closed network test.
Related Products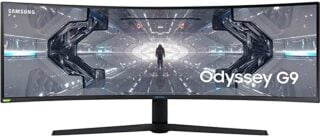 SAMSUNG 49-inch Odyssey G9 Gaming Monitor
Other Products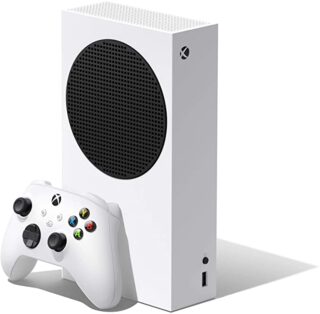 Xbox Series S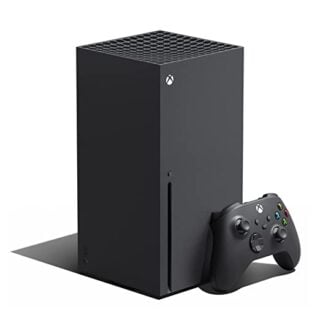 Xbox Series X
Some external links on this page are affiliate links, if you click on our affiliate links and make a purchase we might receive a commission.