Minecraft's developer Mojang has rebranded to reflect multiple studios
Xbox studio reveals new brand identity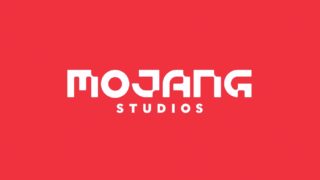 Minecraft developer Mojang has rebranded as Mojang Studios.
In a blog post published on Sunday, the Microsoft-owned developer unveiled a new logo and explained that the decision was inspired by its expansion to multiple studios and game titles.
Mojang is headquartered in Stockholm, Sweden, although it has employees located in the UK, US and Canada.
Thomas Wiborgh, the company's head of communications, said: "So much has happened since [2009]! From our humble beginnings in Stockholm, we are entering the 20's as a multi-title, multi-location company.
"Following Minecraft Earth and Minecraft Dungeons, we're planning a feature film, preparing an epic live show, and playing with ideas for brand new games.
"There are also several studios around the world, all part of Mojang. Which, in a stroke of genius, inspired our new name".
Wiborgh said the company's new modular logo is comprised of small gizmos called Mojangs, which translates to 'gadgets' in Swedish.
"Play is at the heart of Mojang Studios," he added. "It's the blocky backbone of our games, the core of our development philosophy, and even entangled in our name… And now, finally, it's squarely planted in our new, modular logo."
Minecraft sales topped 176 million as of May 2019, while Microsoft said last September that the game attracts over 112 million players every month.
Update, May 18: Mojang studio head Helen Chiang said today: "We are humbled that there have now been more than 200 million copies of Minecraft sold to date, and 126 million people are now playing Minecraft every month."
Original story continues: Rather than developing a full-blown Minecraft sequel, Microsoft has said its primary concern is keeping the existing community happy with updates to the original game, while expanding the franchise with spin-offs such as Minecraft Earth and Minecraft Dungeons.
Mojang recently delayed the Minecraft Dungeons release date to May 26 for Xbox One, PS4, Switch and PC. It will be available to Xbox Game Pass subscribers at launch.
The game was previously scheduled to launch in April, although Mojang warned it could be delayed after the studio began remote working.
Related Products
Other Products
Some external links on this page are affiliate links, if you click on our affiliate links and make a purchase we might receive a commission.