Microsoft's 'binding agreement' to keep COD on PlayStation reportedly lasts 10 years
Further terms of the agreement have still to be confirmed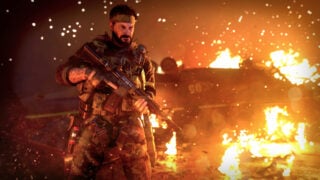 The newly signed agreement between Microsoft and Sony regarding Call of Duty's presence on PlayStation lasts for a decade, it's been claimed.
This weekend, Xbox boss Phil Spencer tweeted that the binding agreement, which Microsoft has claimed has been sitting ready and waiting to be signed for a number of months now, had finally been signed by Sony.
"We are pleased to announce that Microsoft and PlayStation have signed a binding agreement to keep Call of Duty on PlayStation following the acquisition of Activision Blizzard," Spencer said over the weekend.
"We look forward to a future where players globally have more choice to play their favorite games."
However, what wasn't clear from Spencer's tweet was whether this binding agreement would last forever, or whether it would last the 10 years being originally proposed by Microsoft, or some other period of time.
Now Axios journalist Stephen Totilo says he's been told by Sony that the deal will indeed last 10 years.
"Sony has confirmed with me/Axios that PlayStation's Call of Duty deal with Microsoft (pending Activision purchase) is for 10 years," he tweeted.
He then joked: "I'm looking forward to still being on this beat in 2033 and covering the next round of Nintendo, Nvidia and Sony contract negotiations for Call of Duty."
When asked by follower what the other terms of the agreement were, Totilo said no further information was forthcoming yet.
"I asked about streaming, PS Plus access and duration," he explained. "Got what I shared."
Recently a US court denied the Federal Trade Commission's (FTC) request to further halt Microsoft's acquisition of Activision Blizzard, paving the way for the deal to close.
Last week the Xbox firm won a court battle with the FTC, which was seeking to block the deal over antitrust concerns.
Related Products
Other Products
Some external links on this page are affiliate links, if you click on our affiliate links and make a purchase we might receive a commission.