Microsoft has won its US court case to acquire Activision Blizzard
Judge refuses to grant the Federal Trade Commission an injunction blocking the deal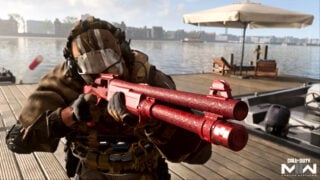 Microsoft has been cleared to acquire Activision Blizzard in the United States after winning its court battle with the Federal Trade Commission (FTC).
On Tuesday, judge Jacqueline Scott Corley of the United States District Court for the Northern District of California denied the FTC's motion for a preliminary injunction.
Had it been granted, the injunction would have blocked the $69 billion deal from being completed until the US regulator's in-house court had a chance to rule on whether the merger hurt competition in the games industry.
Jude Corley's ruling concluded: "Microsoft's acquisition of Activision has been described as the largest in tech history. It deserves scrutiny. That scrutiny has paid off: Microsoft has committed in writing, in public, and in court to keep Call of Duty on PlayStation for 10 years on parity with Xbox. It made an agreement with Nintendo to bring Call of Duty to Switch. And it entered several agreements to for the first time bring Activision's content to several cloud gaming services.
"This Court's responsibility in this case is narrow. It is to decide if, notwithstanding these current circumstances, the merger should be halted perhaps even terminated pending resolution of the FTC administrative action. For the reasons explained, the Court finds the FTC has not shown a likelihood it will prevail on its claim this particular vertical merger in this specific industry may substantially lessen competition. To the contrary, the record evidence points to more consumer access to Call of Duty and other Activision content. The motion for a preliminary injunction is therefore DENIED."
Responding to the news, Microsoft president Brad Smith said: "We're grateful to the Court in San Francisco for this quick and thorough decision and hope other jurisdictions will continue working towards a timely resolution. As we've demonstrated consistently throughout this process, we are committed to working creatively and collaboratively to address regulatory concerns."
"We're grateful to the court for swiftly deciding in our favor," said Microsoft's head of gaming, Phil Spencer. "The evidence showed the Activision Blizzard deal is good for the industry and the FTC's claims about console switching, multi-game subscription services, and cloud don't reflect the realities of the gaming market.
"Since we first announced this deal, our commitment to bringing more games to more people on more devices has only grown. We've signed multiple agreements to make Activision Blizzard's games, Xbox first party games and Game Pass all available to more players than they are today.
"We know that players around the world have been watching this case closely and I'm proud of our efforts to expand player access and choice throughout this journey."
Pending the outcome of a possible appeal by the FTC, the ruling removes one of the last major obstacles preventing the deal from being completed. The European Commission approved Microsoft's acquisition of Activision Blizzard in May.
The ruling arrived shortly after the UK's Competition and Markets Authority decided to block the deal, which it claimed would stop the acquisition from happening globally.
Microsoft's appeal against the UK watchdog's decision is scheduled to be heard in a court case beginning on July 28.
For its part, Microsoft wants to try and push the deal through before the current merger agreement expires on July 18, after which Activision Blizzard could walk away with a $3 billion termination fee if an extension isn't agreed.
Related Products
Other Products
Some external links on this page are affiliate links, if you click on our affiliate links and make a purchase we might receive a commission.