Microsoft says all Xbox One consoles were discontinued in 2020
The company decided to focus its production resources on Xbox Series X/S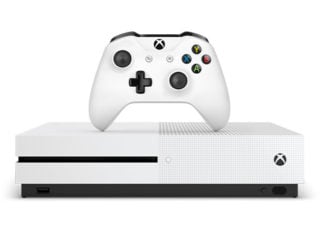 Microsoft has confirmed that it quietly stopped producing all Xbox One consoles at the end of 2020.
The platform holder said in July 2020 that it was discontinuing the Xbox One X and Xbox One S All-Digital Edition consoles, but that Xbox One S would continue to be manufactured and sold globally.
However, coinciding with the Xbox Series X/S launch later that year, Microsoft also stopped producing Xbox One S consoles.
"To focus on production of Xbox Series X / S, we stopped production for all Xbox One consoles by the end of 2020," Cindy Walker, senior director of Xbox console product marketing, told The Verge.
Microsoft's comment coincides with a report that Sony has extended PS4 production because PS5 remains in short supply due to component constraints.
According to Bloomberg, Sony had planned to stop producing PS4 consoles last year but has now told assembly partners it will continue making them through 2022.
The decision will see the creation of around one million PS4 units this year, it's claimed, and offset some of the pressure on PS5 production, which requires more advanced chips.
Increasing production will also help Sony negotiate better deals with manufacturing partners, according to Bloomberg's sources.
While Xbox Series S is widely available to purchase, Microsoft has struggled to meet demand for Xbox Series X.
Nevertheless, Xbox Series X/S systems continue to sell faster than any previous generation of Microsoft consoles, the company has claimed.
In a New York Times interview published on Monday, Microsoft's gaming boss Phil Spencer said persistent Xbox shortages were not actually a result of less consoles being produced than was the case in previous generations. Instead, scarcity has been caused by a surge in demand since the onset of the Covid-19 pandemic, he said.
"When you think about trying to go get an Xbox or a new PlayStation right now in the market, they're really hard to find. And it's not because supply is smaller than it's ever been. Supply is actually as big as it's ever been. It's that demand is exceeding the supply for all of us.
"At this point, we've sold more of this generation of Xboxes, which is Xbox Series X and S, than we had any previous version of Xboxes. So it's our job to get the supply there to meet that demand."