Microsoft reveals 'faster, easier, safer' Microsoft Store on Xbox
Xbox Insiders will get first access starting on August 5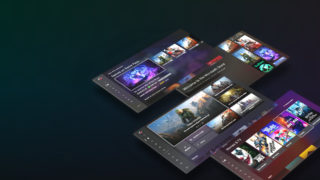 Microsoft is gearing up to roll out a new Microsoft Store on Xbox.
"Far more than a typical app update, we've rebuilt the experience from the ground up to be faster, safer and easier to use than ever before," it said on Monday.
The new Microsoft Store is more than twice as fast as the existing version, launching in less than two seconds and featuring "greatly improved" browsing performance, according to the platform holder.
It also promises better discoverability via a revamped navigation system, redesigned search functionality, Wish List improvements and inline video playback.
New safety features will require users to be signed in to their Xbox account in order browse content, which will be filtered to match the family settings applied to accounts, while content ratings will be more clearly surfaced.
Microsoft said it will be rolling out the Store update "gradually", with some Xbox Insiders (you can register here) getting first access beginning "as early as August 5".
The Xbox Store redesign leaked via a video in early June.