Microsoft promotes Nintendo E3 presentation
Xbox lists Nintendo's E3 Direct as "where you need to be for #XboxE3"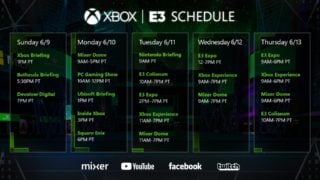 The official Xbox Twitter account has included Nintendo's E3 presentation among a list of streams its followers should watch.
A recent tweet stating "here's where you need to be for #XboxE3" showed an image listing all the E3 streams relevant to Xbox gamers.
The list includes Nintendo's briefing on Tuesday.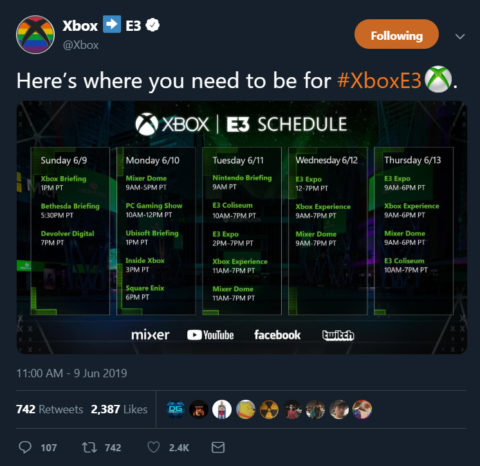 Microsoft is adopting an increasingly platform agnostic approach for its gaming division. It recently made a range of Xbox Live features available to mobile developers and is investigating bringing them to Nintendo Switch too.