Microsoft launches Xbox Series X/S 'Power Your Dreams' marketing campaign
Debut trailer stars Get Out's Daniel Kaluuya and features a new song by Labrinth
Microsoft has launched a new Xbox Series X/S marketing campaign titled 'Power Your Dreams'.
The debut trailer above, 'Us Dreamers', will be broadcast for the first time during Sunday Night Football on October 11 when the Minnesota Vikings face the Seattle Seahawks.
Josh Munsee, Xbox's senior manager of integrated marketing, wrote in an Xbox Wire blog post: "In Us Dreamers, hero protagonist Daniel Kaluuya (Academy award nominated actor from blockbusters like Get Out and Black Panther) leads us all on an inspirational journey about what it means for gamers to dream and reach our potential, together.
"Beyond the compelling visuals and relatable story, the true soul of Us Dreamers comes through with the featured track, No Ordinary a new song by Labrinth – a multiplatinum-selling singer, songwriter, Grammy nominated producer and Emmy award winning composer".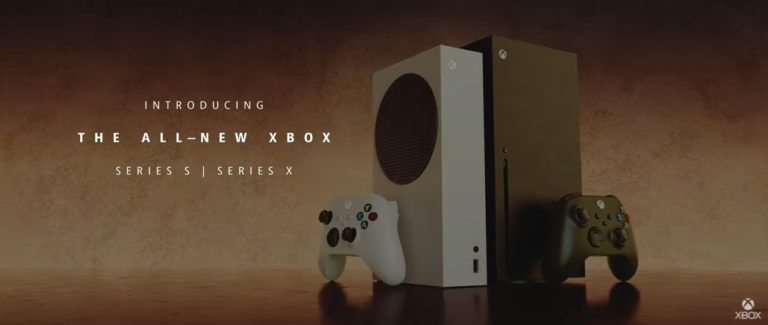 Xbox Series X is priced at $499/€499/£449 and Xbox Series S costs $300/$300/£249. Both consoles are scheduled to launch on November 10.
"When Xbox Series X and Series S launches this November, it will herald a new generation of game experiences," head of Xbox Phil Spencer wrote on Xbox.com last month. "Optimized games for Xbox Series X and Series S coming this year are built to take full advantage of our fastest consoles ever.
"On day one you will be the first to enjoy next-gen versions of the most anticipated games of the year such as Gears Tactics, Tetris Effect: Connected and Ubisoft's Assassin's Creed Valhalla and Watch Dogs: Legion."
He added: "Xbox Series S is designed around the same technology that will make these games and so many others look and feel incredible. In speaking to game developers, we identified the areas that are most difficult to scale effectively, including the CPU and I/O, and made it easy to include Xbox Series S for developers who are targeting their experiences for Xbox Series X.
"Powered by the Xbox Velocity Architecture, you can expect the same benefits from Xbox Series S such as faster load times and Quick Resume. Xbox Series S also supports all the same next gen features including HDMI 2.1, frame rates up to 120fps, DirectX Raytracing and Variable Rate Shading."
Spencer continued: "And the new Xbox consoles are also the only next-generation, backward-compatible consoles that allow you to play thousands of games from four generations better than ever before, and empower you to play with friends wherever you want across your console, PC, and mobile device."