Microsoft Flight Simulator top issues and workarounds detailed
Updated: Including download, loading, launch, and black screen problems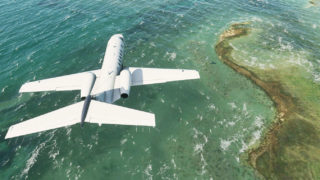 Microsoft has created a web page listing the most common Flight Simulator issues and workarounds for the problems.
The PC game released on August 18 to near universal acclaim, but users have also reported several issues, including loading problems and slow download times.
Microsoft says it has fixed an issue with users on Steam not seeing their Premium Deluxe content, while forum problems have been resolved and a 'please insert disc' error message should also no longer be a problem.
UPDATE 21/08/20: Its bug-tracking page currently lists six unresolved top issues:
146852: Stuck Loading on Blue Bar
If your sim stops loading and the blue bar gets stuck, please try the following workarounds:
Exit out of Microsoft Flight Simulator (alt+F4) and relaunch the title one or two times
Try running the sim as an Administrator
180361: Unable to Launch Sim on Insider/Pre-release Version of Windows
This is an error where the launcher will produce an error code when trying to begin installation. We are working with the Windows Store team to resolve this issue.
Workaround: Try installing the Xbox App to launch the sim instead.
In the Windows Search Bar, type in Microsoft Store and click to open the Microsoft Store App.
Search 'Xbox' in the search bar of the store and click on the Xbox (Beta) App.
Install this app, sign in, and try to launch Microsoft Flight Simulator.
157881: Slow Download Times
We are aware that many users are experiencing slow download times. We recommend following directions outlined here to help increase speeds.
146894: Black Screen or stuck on 'Press any key' after downloading
Black screen displays after downloading the additional data from the content manager. When clicking the Continue button after downloading the GiB's from the content manager, a black screen displays a gray see through screen for a few moments. After that ends, the screen goes black for a few additional moments.
158098: Looping download on "pc-fs-base-bigfiles-0.1.59.fspackage
The content manager is stuck in a downloading loop on the "pc-fs-base-bigfiles-0.1.59.fspackage" and not progressing (about 17 GB into installation).
A potential work that works for some is to go to close Microsoft Flight Simulator, find the last downloaded files on your specified drive :\MSFS\Official\OneStore and delete them. Relaunch title and it will attempt to download again.
Some have also downloaded the content from another machine and copying it locally. We are working on this issue and will keep you updated.
199802: Stuck on "Please Wait" Screen
Some users get stuck on the Content Manager screen while attempting to download the game. It will either become stuck on a certain file or become stuck on "Please Wait…".
Restarting the app, reinstalling the game, or deleting the OneStore or Packages folder will fix the process for some users.
ORIGINAL STORY CONTINUES: A complete list of known Flight Simulator issues can be found here.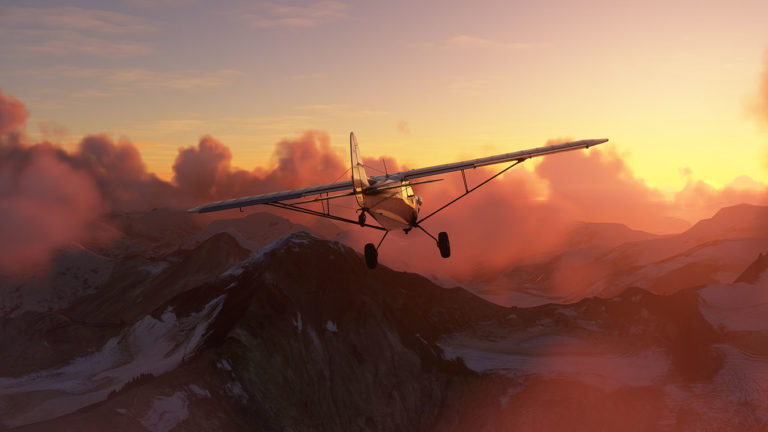 "Ultimately, Flight Simulator is the best game of its type to date," VGC's 5/5 Microsoft Flight Simulator review concluded.
"For Asobo to have recreated the entire world in such a stunning way is an incredible accomplishment, and for it to have also produced a game that's either the most detailed flight sim ever or the perfect entry point for complete novices who just want to play with a controller is similarly impressive."
Microsoft Flight Simulator is also set to be released for Xbox One at a later date.