Microsoft Flight Simulator is getting five new user-friendly features on Xbox
The game is being made more accessible to console players without being 'dumbed down'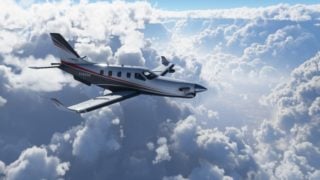 The Xbox Series X and S version of Microsoft Flight Simulator will be getting five main improvements designed to make the game more approachable for console players.
Jorg Neumann, the head of Flight Simulator at Microsoft, explained the five new features during the Xbox Games Showcase Extended event.
The first is the addition of 10 discovery flights, designed to get players straight into the action.
"If you're becoming a pilot, the first thing you do is you do a Discovery flight," Neumann explains. "It's basically, you know, you have a flight instructor next to you, he does most of the work usually, and you get to steer the plane and feel really good about yourself, and so we said we need to recreate that.
"So we picked 10 places on Earth, some of the most compelling places, like Mount Everest or Rio de Janeiro, or New York or the Pyramids, and we basically put you on a plane, it's ready to go, it's beautiful weather, and all you need to do is fly and have fun."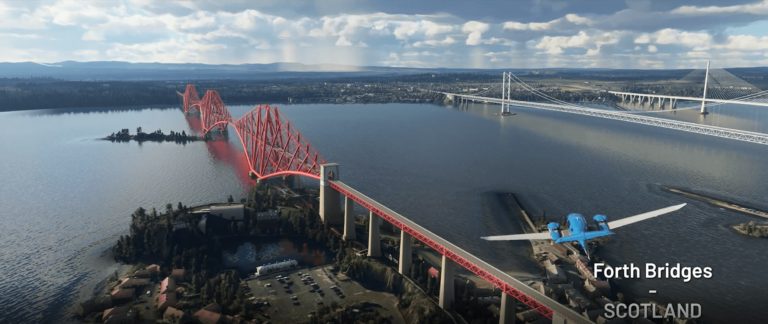 The second addition is the option to turn on labels showing points of interest, both in the game map and overlaid on the game itself as you fly.
"We noticed on the PC side that people really love to explore the world in Flight Simulator […] but it was only visuals and so you didn't quite understand how it all fits together," Neumann says. "So now we added labels, and Bing has all these labels basically for every point of interest like a famous place, or river, or mountain.
"So we have all those now, and we put that into the world map, and even if you go down and you try to plan out your flight you can now see all the cities around you, and it totally transforms the experience. It's the same in-game, we now have labels in-game where you […] learn about the planet more, and it's a much more enriching experience just experiencing the planet."
The third improvement was a revamp of tutorials. "We wanted to basically smooth out the onboarding experience, we wanted to retain knowledge more," Neumann explains.
Whereas the PC version of Flight Simulator had 8 tutorials, the Xbox version has 22 shorter ones and players are given ratings for how they did, which encourages them to retry them and learn more in the process.
The fourth new feature is Flight Assistant, which lets players get the game to take over during certain situations.
"Imagine you fly over New York and you want to actually just look at the landscape but you know eventually you want to go to the Brooklyn Bridge," Neumann says. "So on the Flight Assistant you can now click on 'Go to Brooklyn Bridge' and the AI, almost like a co-pilot next to you will fly you to the Brooklyn Bridge and you can just look around and have an interesting time."
The Flight Assistant can also automatically land the plane at airports and recover the plane during stalls or other emergencies.
Finally, a new Land Anywhere feature lets players land on any stretch of water, land or snow.
"We learned that everybody is good at taking off, but some people are hesitant to land, specifically when you look at big international airports and they seem scary, and you talk to the air traffic controller and all that's super technical," says Neumann.
"So we added a new feature called Land Anywhere. Just let them land anywhere."
Microsoft confirmed earlier this week that Flight Simulator will be released for Xbox Series X/S on July 27, 2021, and will be available on Xbox Game Pass at launch.
Microsoft has also revealed plans for a Flight Simulator Top Gun expansion coming later this year.
Related Products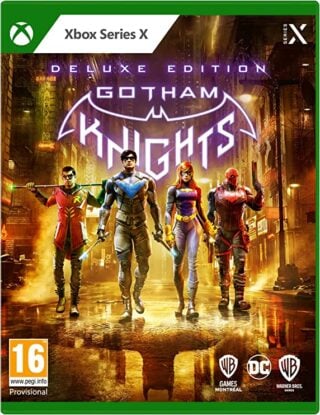 Gotham Knights - Deluxe Edition (Xbox Series X|S)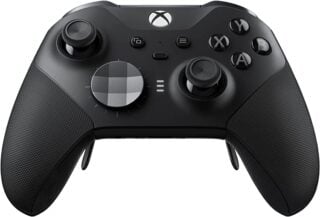 Xbox Elite Series 2 Wireless Controller
Other Products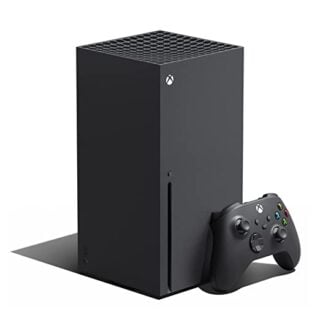 Xbox Series X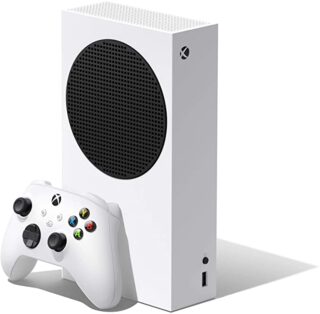 Xbox Series S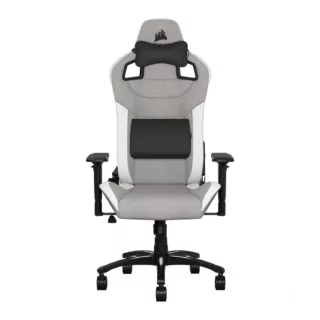 Corsair T3 RUSH Gaming Chair

£249.98
Some external links on this page are affiliate links, if you click on our affiliate links and make a purchase we might receive a commission.