Microsoft contractors 'listened to user audio' captured by Xbox consoles
Company says it openly uses data to improve voice-enabled products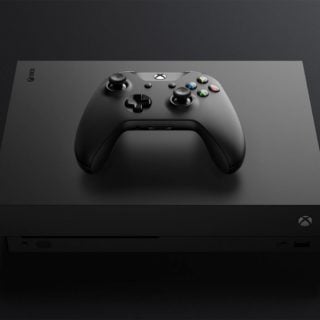 Microsoft contractors reportedly listened to user audio captured by Xbox consoles, including accidentally recorded data.
While audio recordings were supposed to be triggered by user voice commands including "Hey Cortana," contractors told Vice they were sometimes initiated accidentally.
"Xbox commands came up first as a bit of an outlier and then became about half of what we did before becoming most of what we did," one ex-contractor told the site, adding that most of the audio they listened to came from children.
A current contractor said: "Most of the Xbox related stuff I can recall doing was obviously unintentional activations with people telling Cortana 'No' as they were obviously in the middle of a game and doing normal game chat."
Vice recently revealed that contractors had also been listening in on Skype and Cortana audio on PC and mobile devices, leading Microsoft to update its privacy policy and other online materials to explicitly state that humans may listen to recordings captured by its products.
In a statement provided to the site, Microsoft insisted it has been open about the ways in which it uses voice data to improve voice-enabled products.
"We've long been clear that we collect voice data to improve voice-enabled services and that this data is sometimes reviewed by vendors," a spokesperson said.
"We've recently updated our privacy statement to add greater clarity that people sometimes review this data as part of the product improvement process.
"We always get customer permission before collecting voice data, we take steps to de-identify voice snippets being reviewed to protect people's privacy, and we require that handling of this data be held to the highest privacy standards in the law."
A Microsoft spokesperson said in an additional statement: "We stopped reviewing any voice content taken through Xbox for product improvement purposes a number of months ago, as we no longer felt it was necessary, and we have no plans to re-start those reviews."
Microsoft recently announced it's making changes to how voice commands work on Xbox One in a shift "away from on-console experiences to cloud-based assistant experiences".