Microsoft claims it can get Call of Duty Warzone and MW2 running natively on Switch
Microsoft cites Apex legends, and Fortnite as examples of similar titles running on the system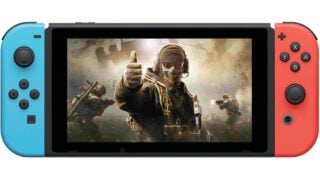 Microsoft believes Call of Duty: Warzone and series other entries could be optimised to run natively on the Nintendo Switch.
Last month, Microsoft signed a "binding 10-year legal agreement" to bring Call of Duty to Nintendo platforms, including "full feature and content parity" with Xbox.
This led many to speculate how the company would implement the titles on the aging Switch hardware, especially considering that to date no Call of Duty game has been released for it.
It's been suggested that cloud streaming could be a solution, or that maybe the deal was in relation to Switch's successor.
However, in a newly-published response to the UK regulator's remedies notice, Microsoft claims it's confident it will be able to make games like Modern Warfare 2 run natively on the platform.
Microsoft claims that because Warzone "[supports] PC hardware with GPU cards that were released as far back as 2015," there's no reason it couldn't optimise the 200-player battle royale work on Nintendo Switch.
"The Activision development team has a long history of optimizing game performance for available hardware capabilities," it wrote.
Microsoft goes on to claim that since "the game engine that powers Warzone is mature and has been optimized to run on a wide range of hardware devices (ranging from the Xbox One console released in 2015 up to the Xbox Series X)," it could be altered to run on the Nintendo Switch, which was released in 2017.
However, this is a clear error, since the original Xbox One was released in 2013, not 2015, arguably strengthening Microsoft's point.
Microsoft then cites Apex Legends, Doom Eternal, Fortnite, and Crysis 3 as similar titles that have been successfully ported to Switch using "standard techniques."
It wrote: "The Parties are confident that in addition to Warzone, CoD buy-to-play titles (e.g., CoD: Modern Warfare 2) can be optimised to run on the Nintendo Switch in a timely manner using standard techniques which have been used to bring games such as Apex Legends, DOOM Eternal, Fortnite and Crysis 3 to the Switch."
At launch, Apex Legends' Switch port was dogged with frame-rate issues, image quality issues, and a limited draw distance which made the game severely compromised compared to its PC and other console versions.
Doom Eternal, which was ported by Panic Button, runs at 30FPS during gameplay and at 20FPS during cutscenes. It's also a linear single-player title, compared to the massive Warzone, which features up to 150 players dropping on an enormous map.
Fortnite, another battle royal game similar to Warzone, although with a significantly smaller map, runs at 30FPS on Switch.
Warzone 2, which was released across PS4, PS4 Pro, Xbox One, and Xbox One X, struggles to maintain 60FPS on those consoles according to testing from Digital Foundry, making the likelihood of it being achieved on Switch very slim.
Related Products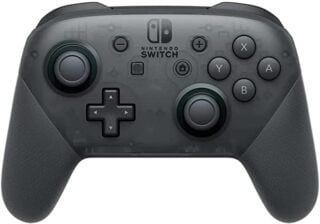 Nintendo Switch Wireless Pro Controller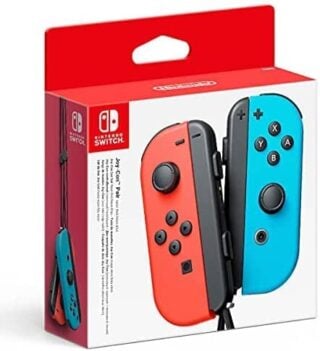 Nintendo Switch Joy-Con Pair
Pokémon Scarlet and Violet Dual Pack
Other Products
Some external links on this page are affiliate links, if you click on our affiliate links and make a purchase we might receive a commission.