Microsoft catering to Halo Reach PC modding community
Players can modify Halo Reach files in campaign and customs at launch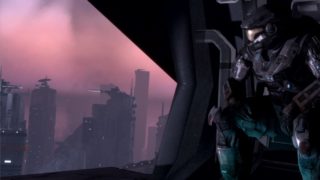 343 Industries has outlined the measures it's taken to enable modding for the PC version of Halo Reach, which releases today.
Players will have the option to modify files in both campaign and customs at launch, but custom content won't be included in matchmade games.
"We're still working to improve this down the road, but for now you will have an option when you launch to bypass anticheat," a 343 Industries representative said on Reddit.
"This will allow you to play around with campaign and customs but not allow you to play any match made games.
"I highly suggest making a copy/backup of anything you modify so you'll be able to switch back and forth easily."
343 Industries community lead Brian Jarrard recently said he was excited to see what modders come up with.
"One of the coolest parts about PC is it's an open-ended platform," he told PCGamesN. "My perfect world is, you put these games out in a great baseline experience that's true to the originals, and then the community takes the keys at that point and they make it their own."
Jarrard added: "Who knows what Reach on PC will look like years from now? I'm excited."
Following Halo Reach, the rest of the games included in Halo: The Master Chief Collection will get a staggered release on PC in chronological order (Halo: Combat Evolved, Halo 2, Halo 3, Halo 3: ODST and Halo 4).
Halo Reach for PC is priced at $9.99/£6.99, or all six titles in Halo: The Master Chief Collection can be purchased upfront via the Microsoft Store or Steam for $39.99/£29.99.
Halo: The Master Chief Collection is also available to Xbox Game Pass subscribers.