Microsoft and Activision hit back at the FTC's attempt to block their merger
Call of Duty publisher claims the US competition regulator is "turning antitrust on its head"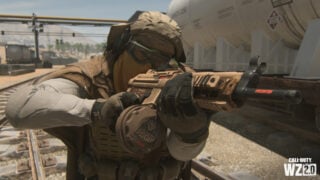 Microsoft and Activision have responded to the US Federal Trade Commission's (FTC) legal attempt to block the companies' planned merger.
Earlier this month the FTC announced plans to file a lawsuit in a bid to stop Microsoft's $69 billion acquisition of Activision, which it argues would enable the company to "suppress competitors" to its Xbox consoles and its subscription content and cloud gaming business.
Among other concerns, regulators scrutinising the deal have expressed worries that the deal could significantly reduce PlayStation's ability to compete, given that it would see Microsoft gain ownership of the Call of Duty series.
In lengthy responses to the FTC's complaint which were filed on Thursday, Microsoft and Activision argued that the merger would be procompetitive and benefit consumers by making the Call of Duty publisher's games more broadly available.
"The acquisition of a single game by the third-place console manufacturer cannot upend a highly competitive industry," Microsoft claimed. "That is particularly so when the manufacturer has made clear it will not withhold the game.
"The fact that Xbox's dominant competitor has thus far refused to accept Xbox's proposal does not justify blocking a transaction that will benefit consumers. Giving consumers high-quality content in more ways and at lower prices is what the antitrust laws are supposed to promote, not prevent."
In its complaint, the FTC claimed Microsoft has a track record of acquiring valuable gaming content, like upcoming Bethesda games Starfield and Redfall, and making them Xbox exclusives, "despite assurances it had given to European antitrust authorities that it had no incentive to withhold games from rival consoles".
Microsoft rejected these claims in its response, while confirming it "anticipates that three future [Bethesda] titles—[redacted], all of which are designed to be played primarily alone or in small groups—will be exclusive to Xbox and PCs".
The games Microsoft is referring to could be Starfield, Redfall and The Elder Scrolls 6, all of which have previously been confirmed as Xbox and PC exclusives, or other titles which have yet to be announced.
"Any suggestion that Microsoft's statements to the European Commission about ZeniMax were misleading is incorrect. Microsoft explicitly said it would honor Sony's existing exclusivity rights and approach exclusivity for future game titles on a case-by-case basis, which is exactly what it has done.
"The European Commission agrees it was not misled, stating publicly the day after the Complaint that Microsoft did not make any 'commitments' to the European Commission, nor did the European Commission 'rely on any statements made by Microsoft about the future distribution strategy concerning ZeniMax's games'."

In Activision's response to the FTC's complaint, it accused the regulator of misreading the realities of the competitive gaming industry and "turning antitrust on its head".
"The FTC ignores the significant benefits of the Transaction in favor of a warped attempt to ignore the facts and rewrite antitrust law and settled precedent to protect Xbox's competitors from hypothetical harm that has no basis in marketplace realities," it claimed.
"Adding Activision's content to multigame subscription and cloud gaming, where it would not have been available otherwise, is plainly output enhancing and gives garners more options on how and where to engage with Activision content.
"Activision, and particularly its King division, will also enable the acceleration of Xbox's early non-existent mobile gaming business, which would enhance competition in the fastest growing segment of gaming. And the transaction will ultimately expand the capital support and talent available to Activision's game development studios, driving further innovation in new games and technologies."
It continued: "The FTC's disregard for these benefits to consumers and focus on supposed harms to Xbox's deep-pocketed competitors betrays a fundamental disconnect between the FTC's theories and the antitrust laws' underlying purpose, which is to protect competition, not competitors. The FTC is asking this Court to protect the world's largest gaming companies from further competition from Xbox, and thereby turning antitrust on its head.
"Blinded by ideological skepticism of high value technology deals and by complaints from competitors, the FTC has not only lost sight of the realities of the intensely competitive gaming industry, but also the guiding principles of our nation's antitrust laws."
Both Microsoft and Activision also claimed that the FTC's approach to the merger is unconstitutional because it violates their Fifth Amendment rights to equal protection and procedural due process.
In a statement provided to CNBC, Microsoft president Brad Smith reiterated the company's confidence in its case but said it's still open to exploring alternative ways to ensure the deal goes through.
"Even with confidence in our case, we remain committed to creative solutions with regulators that will protect competition, consumers, and workers in the tech sector," he said. "As we've learned from our lawsuits in the past, the door never closes on the opportunity to find an agreement that can benefit everyone."
Related Products
Other Products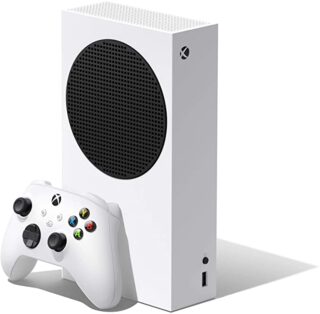 Xbox Series S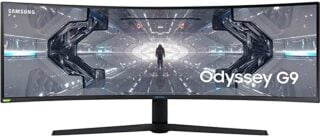 SAMSUNG 49-inch Odyssey G9 Gaming Monitor
Some external links on this page are affiliate links, if you click on our affiliate links and make a purchase we might receive a commission.