Metroid Prime designer doubts Switch Trilogy port will happen
Former Retro lead says third game's Wii controls would require 'herculean effort' to port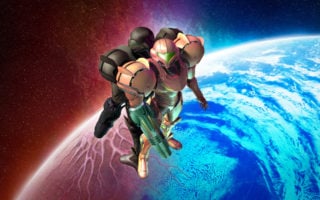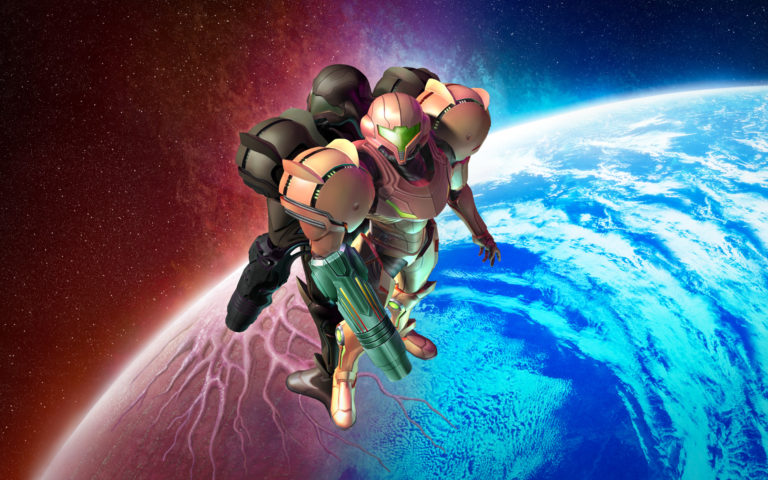 A former Retro Studios design lead who worked on the Metroid Prime trilogy has said he's sceptical the games will be ported to Nintendo Switch.
Mike Wilkan, who was a design lead on all three Prime games before leaving Retro some year alter, made the comments on Facebook, in reply to a Metroid fan account.
The designer's scepticism involves the complexity of translating the third Metroid Prime game's Wii motion controls to Switch's standard setup, which he said would require "a herculean effort".
In contrast, Wilkan said adding motion controls to the first two Metroid Prime games for its 2009 Wii Trilogy collection was "straightforward".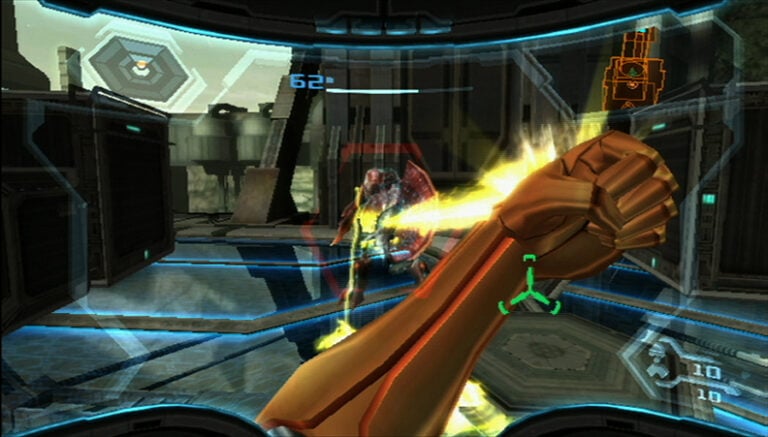 Responding to a comment calling for a Switch port of the Metroid Prime Trilogy, Wilkan wrote (spotted by GameXplain): "That would take a lot of effort, so I am pretty sceptical it will happen.
"It was straightforward to update MP1 and 2 to Motion controls, but converting MP3 to normal controls would be a herculean effort, as it is scripted very specifically using volumetric triggers to detect the motion in precise manners to do specific switches, and the bosses are tuned to take into account the ease of gestural aiming."
The designer went on to claim that Switch's gyro controls wouldn't be able to simply replicate Prime 3's Wii mechanics, and "brute force" programming would be required to adapt them.
"The biggest issue is Retro no longer has functional editor tools to work with the Prime code base, so everything has to be 'brute force' hard coded," he wrote.
"Rebuilding the hundreds of interaction sets in MP3 alone, not to mention retuning the game play to take in the slower engagement pacing of conventional controls would probably take a year with a 4-5 person team full time by itself."
Despite the designer's comments, it's been claimed that Switch ports of the Metroid Prime games have long been in the works. According to a claim from a senior journalist, the Switch port has been long finished, but its release was delayed due to the prolonged development of Metroid Prime 4.
According to Fanbyte's Inram Khan, Metroid Prime Trilogy HD was originally planned to be announced at 2018's Game Awards in December – right around the time Metroid Prime 4's development was rebooted.
Nintendo announced in 2019 that it had decided to "restart development from the beginning" for Metroid Prime 4, with producer Kensuke Tanabe calling in Retro to take over the project from its original, unannounced developer. Retro has been hiring for Metroid Prime 4 ever since.
Around half of the full-time developers who worked on Metroid Prime 3 remain at Retro Studios, according to VGC analysis conducted in 2019. It found that a core team of around 50 people worked full-time on the 2007 Wii shooter and around 27 remained at the Texas-based developer, including four contractors made permanent.
Crucially, five of Metroid Prime 3's 11 designers were still at Retro and potentially working on the upcoming Metroid Prime 4.
However, from the original Metroid Prime – which released almost two decades ago – less than 10 of the 40-plus team members remained at Retro and virtually all of the lead creators had moved on.
Related Products
Other Products
Some external links on this page are affiliate links, if you click on our affiliate links and make a purchase we might receive a commission.