Metroid Dread's latest update has added Boss Rush modes
Version 2.1.0 includes three separate variations on the Boss Rush concept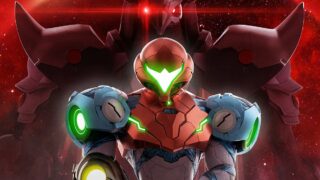 Nintendo has released a new update for Metroid Dread which adds three Boss Rush modes.
The free update, which brings the game to version 2.1.0, adds a standard Boss Rush mode and two harder variations.
The standard Boss Rush mode, which is unlocked once the main game has been cleared, consists of 12 boss fights, one after the other, and players are tasked with trying to beat them all in the quickest time possible.
Any damage players receive is carried into the next fight, but weapons are fully restored between bosses. Players can also retry a boss if they die, but they'll get a time penalty doing so.
As well as the main Boss Rush mode, there's a Dread Rush mode, which is unlocked when players complete the harder 'Dread Mode' which was made available in the last free update.
Dread Rush is the same as Boss Rush, but if Samus takes a single hit, she dies.
Meanwhile, Survival Rush – which is unlocked when the player beats either Boss Rush or Dread Rush – has players trying to defeat as many bosses as they can within five minutes, with extra time added on each time a boss is defeated.
The Boss Rush update follows a previous update in February which added two new difficulty modes: Dread and Rookie.
For experienced players seeking an extra challenge, Dread Mode causes a game over if players get hit once.
On the other end of the scale, newcomers can try out Rookie Mode, which offers increased recovery and less damage from bosses.
Metroid Dread could already be the series' all-time best-seller, according to Nintendo's latest financial results.
In February, the company confirmed Dread – which released for Nintendo Switch in October – had sold 2.74 million units as of the end of December 2021.
Related Products
Some external links on this page are affiliate links, if you click on our affiliate links and make a purchase we might receive a commission.