Metro and Saints Row firm 'not ruling out' more Epic Games store exclusives
Koch Media CEO says 70/30 revenue split on other storefronts is "anachronistic"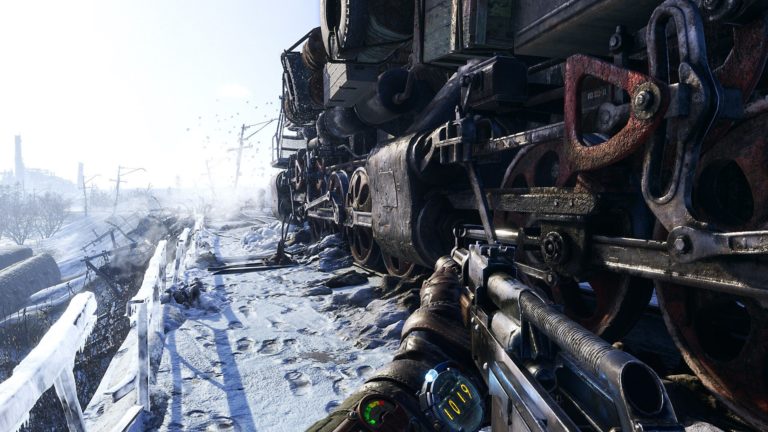 Koch Media's CEO is "not ruling out" releasing more PC games exclusively through the Epic Games store, following the success of Metro Exodus on the digital marketplace.
The company's publishing label Deep Silver owns the Saint's Row and Dead Island IPs and also holds the exclusive license to the Metro series.
In an interview with GamesIndustry.biz, Koch Media CEO Klemens Kundratitz said the company is "very happy with the commercial results" of Metro Exodus on the Epic Games store.
Epic's storefront launched in December 2018 and offers developers an 88 per cent share of the revenue their PC titles generate, compared to the more traditional 70/30 split offered by other digital marketplaces including Steam.
Kundratitz said: "We need to embrace a digital partner that offers a much more compelling rev share model than anybody else, and I think they act as a role model for us and for other digital partners as well — a 70/30 split is quite frankly anachronistic."
He added: "We have many games on Steam, including many new releases like Iron Harvest. But I'm not ruling out to do an exclusive with Epic again."
Earlier this week, Ubisoft's vice president for partnerships and revenue suggested Valve's business model is outdated. "It's unrealistic, the current business model that they have," Chris Early said. "It doesn't reflect where the world is today in terms of game distribution."
Fredrik Wester, executive chairman of the board at publisher Paradox, said in June that Epic Games has done "a great job for the whole industry" with the launch of its PC storefront, calling the 70/30 revenue split "outrageous".
And Take-Two boss Strauss Zelnick said in August that he expects increased competition among platform holders to drive down platform fees.