Metro 2033 Redux and Everything now free on Epic Games store, Minit is up next
Latest free games replace Batman Arkham Collection and Lego Batman Trilogy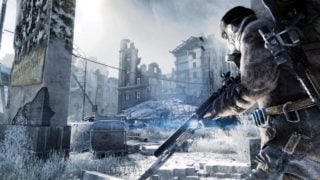 Metro 2033 Redux and Everything are now free to download from the Epic Games store.
The games replace the previous week's free titles, the Batman Arkham Collection and the Lego Batman Trilogy.
Metro 2033 Redux is normally priced at £15.99, while Everything usually costs £10.99.
They'll be free to download until Thursday October 3 when they'll be replaced by Minit, "a peculiar little adventure played sixty seconds at a time", which has a score of 79 on review aggregation site Metacritic based on 21 PC reviews.
Epic originally launched a bi-monthly free game offer alongside its PC storefront in December 2018 but said in mid-May that it was increasing the frequency of the offer to one free game per week until the end of 2019.
Titles offered for free have included Alan Wake, For Honor, Limbo, This War of Mine, Overcooked, World of Goo, Transistor, The Witness, Hyper Light Drifter, Fez, Inside and Celeste.
It was recently revealed that Epic paid €9.49 million ($10.41 million) for the rights to sell Control exclusively through the Epic Games store for a one-year period.